Slow start costly for Lady Wildcats in Kell quarter-finals
Thursday, January 11, 2018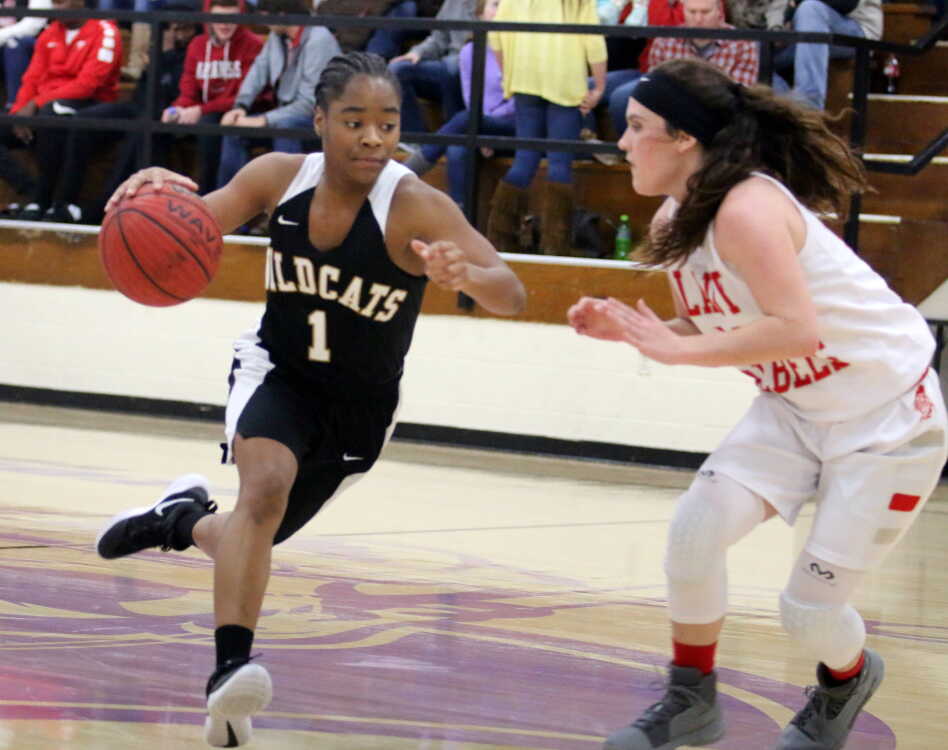 Trumann fell behind 18-5 after the first quarter to Highland and could never recover as Trumann was handed a 54-39 loss by the Lady Rebels in quarter-finals action of the Kell Classic last Wednesday in Swifton.
Highland started the game with a 12-0 run before Mycha Wilson went coast to coast for a Trumann layup to make it 12-2 with 3:15 left in the opening quarter. The Lady Rebels scored back to back baskets to make it 16-5 as Anna Waleszonia netted a three-pointer for Trumann to make it 16-5 Highland. The Lady Rebels added a basket late to make the score 18-5 Highland after one.
Trumann cut the lead to 18-11 in the second quarter when Waleszonia and Olivia Greenwell hit back to back three-pointers for the Lady Wildcats. Highland hit one of two free throws, Tay Smith hit one of two free throws for Trumann before the Lady Rebels hit one of two free throws to make it 23-12 Highland with 1:23 left. Kayla Spence hit one of two free throws for the Lady Wildcats as Wilson went the length of floor for a Lady Wildcat layup to make it 23-15 Highland at the half.
Full game article in the January 11 edition of the PCDT!