Wildcats top Tuckerman for Kell Classic title
Thursday, January 11, 2018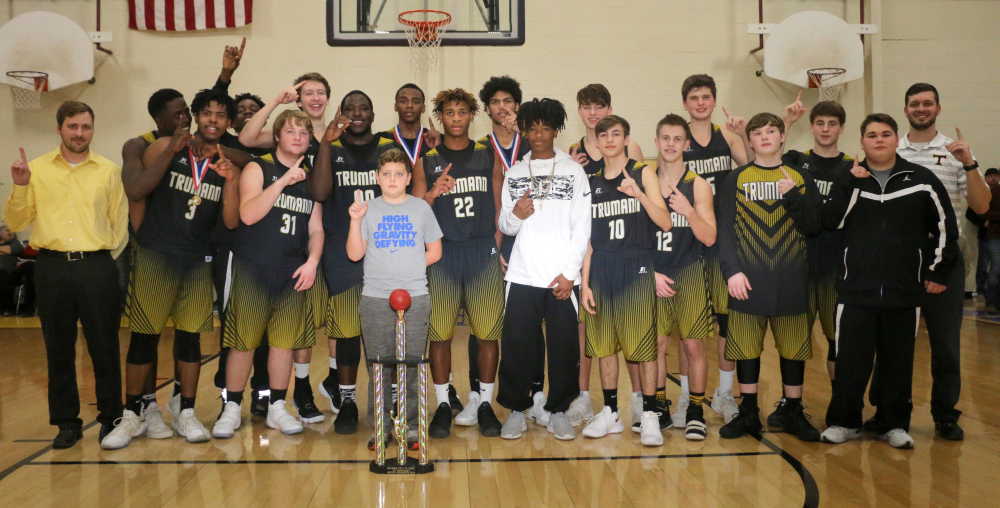 Trumann (8-7) outscored Tuckerman 22-18 in the fourth quarter to give the Wildcats a 58-54 win and their first ever Kell Classic title this past Saturday in Swifton.
The Bulldogs got on the board first with a three-pointer as Cody Roland answered with a three-ball for Trumann to make it 3-3 early. Tuckerman scored inside before Isaiah Haynie scored in the paint for the Wildcats to tie the game at 5. The Bulldogs scored the next five points to go up 10-5 as Roland canned a trey for Trumann to make it 10-8 with 4:38 left. Tuckerman scored inside, Alex Moses hit a jumper for Trumann, the Bulldogs hit a jumper only to see the Wildcats reel off the next 10 points as Kelon Booker hit a three-pointer, Ben Turner got a steal and finished with a one-handed slam dunk before Booker hit another three-pointer and got a basket inside to make it 20-14 Trumann after one.
Roland pushed Trumann's lead to 23-14 with a three-ball early in the second quarter only to see Tuckerman score eight straight points to cut the lead to 23-22 with 4:27 left. MJ Barnes hit a jumper in the lane for the Wildcats as Roland hit two free throws for Trumann to make the score 27-22 Wildcats. The Bulldogs hit two technical free throws after a Trumann player grab the rim as Roland hit a jumper for Trumann with less than a minute left to give the Wildcats a 29-24 lead at the half.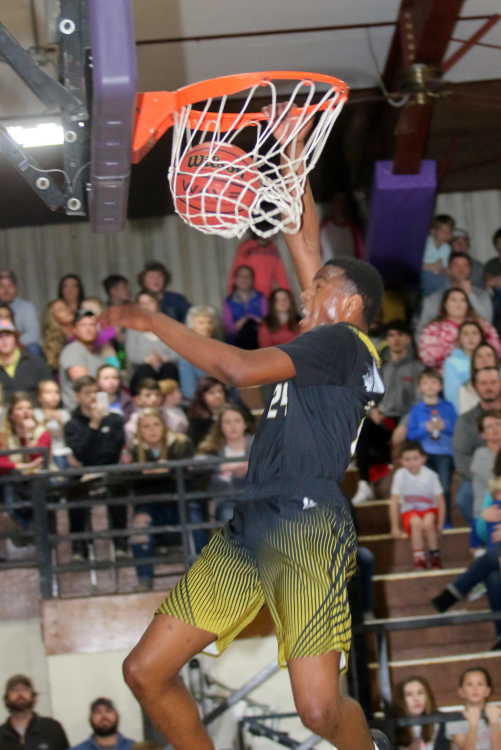 Grab a copy of the January 11 PCDT for fall game story!