Junior Lady Hornets fall at home to Westside
Thursday, January 18, 2018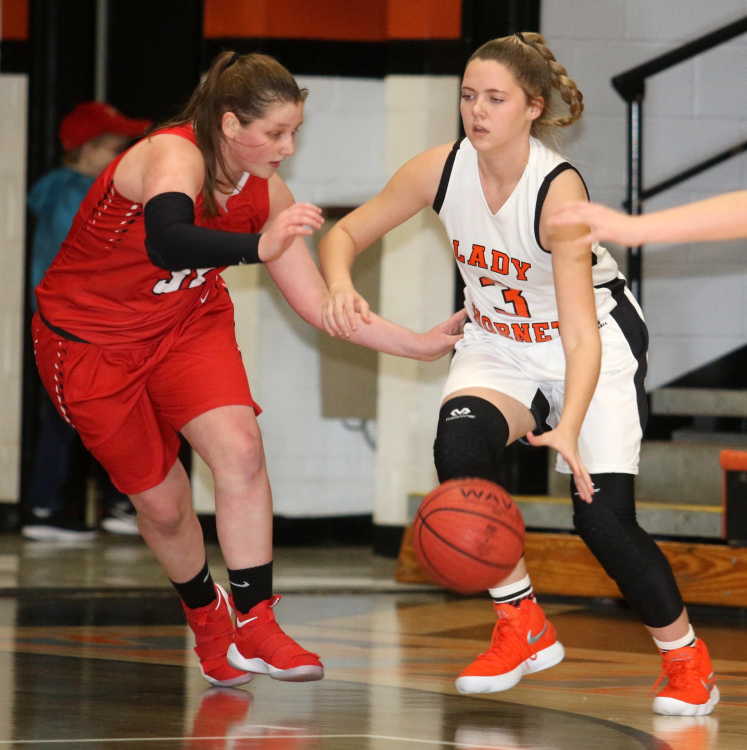 The Harrisburg Junior Lady Hornets had trouble with the Westside press falling behind early on their way to a 45-21 at the hand of the Junior Lady Warriors this past Monday in Harrisburg.
Kelsey Dixon gave Harrisburg an early 2-0 lead with a jumper early in the first quarter. This would be the Junior Lady Hornets only lead of the game. Westside canned a three-pointer, scored inside and hit another three-ball to make it 8-2 Westside with 2:58 left. The Junior Lady Warriors added a conventional three-point play, one of two free throws, a three-pointer and a basket inside to make it 17-2 at the end of one.
Westside added a steal and layup along with a three-pointer to make it 22-2 before Kiley Howton converted an old-school three-point play for Harrisburg to make it 22-5 Junior Lady Warriors. Westside netted a three-ball before Anna Walker and Gretchen Morgan hit back to back treys for the Junior Lady Hornets making it 25-11 Westside with 2:07 left. The Junior Lady Warriors got a stick back basket, one of two free throws on back to back trips to the line, another stick back basket and two more free throws to end the quarter on an 8-0 run to make the score 33-11 Junior Lady Warriors at the half.
Complete game story in January 18 PCDT!