John Rowlett
Thursday, January 18, 2018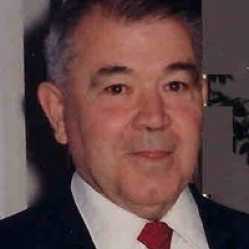 TRUMANN - Mr. John Charles Rowlett, 85, departed this life Friday, January 12, 2018 at the Flo and Phil Hospice House in Jonesboro. He was born Sunday, January 24, 1932 to the late John D. and Viola Texas Bottoms Rowlett and a lifetime resident of Trumann. Mr. Rowlett was a production engineer for the former Singer Company in Trumann, 1st Lieutenant for the U. S. Army and of the Methodist faith. He was preceded in death by two sisters, Maggie Lou Lacey and Peggy Sue Rowlett; two brothers, William Rudolph Rowlett and George Donald Rowlett; nephew Jimmy Rowlett.
He is survived by one brother, James Frank Rowlett and wife Kim of Salem, Ark.; three nieces, Kathy Singer and husband Tol of Alabama and Laura Lacey of Wichita Falls, Tex., and Cindi Carter and husband David of Bay; three nephews, Donald Rowlett and wife Martha of Okla., Paul Rowlett and wife Sarah of Oxford, Miss., and John Rowlett and wife Kelly of Oregon.
Funeral services with military honors were held January 17 in the chapel of Thompson Funeral Home in Trumann, with Rev. Jeff Weaver officiating. Private burial followed in Nettleton Cemetery in Jonesboro, Ark.
Memorials may be made to the Trumann American Legion or Veterans of Foreign War. An online register book can be signed at www.thompsonfuneralhome.net.