Fast start carries Lady Hornets to victory
Thursday, January 18, 2018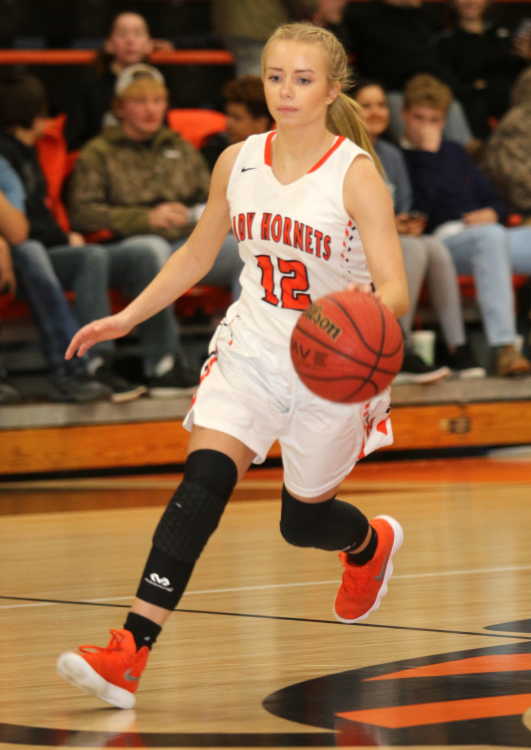 Harrisburg jumped out to a 16-9 lead after the first quarter and increased in to 29-9 at the half on their way to a 47-30 win over Westside this past Monday at the Hornet's Nest.
Lessie Dowty hit a jumper and Abby Edwards followed with back to back three-pointers to give Harrisburg an early 8-0 lead. Westside hit two free throws and a jumper to make before Cassie Armstrong scored in side for the Lady Hornets to make it 10-4 Harrisburg with 5:03 left. The Lady Warriors scored inside, Armstrong scored off the break for the Lady Hornets, Westside canned a three-ball as Harrisburg got back to back baskets from Kristin Vanaman and Armstrong to make the score 16-9 Lady Hornets at the end of the first quarter.
The second quarter was all Harrisburg as they outscored Westside 9-0. Armstrong score the first six points with a jumper, one of two free throws and a three-pointer to make it 22-9 Lady Hornets with 3:26 left. Edwards canned a three-ball, Destany Lovell hit a jumper in the lane before Cassidy Howard hit a jumper to make it 29-9 Lady Hornets at the half.
Pick up a copy of the January 18 edition for complete game article!