Swanner receives grant for TES science instruction
Friday, January 19, 2018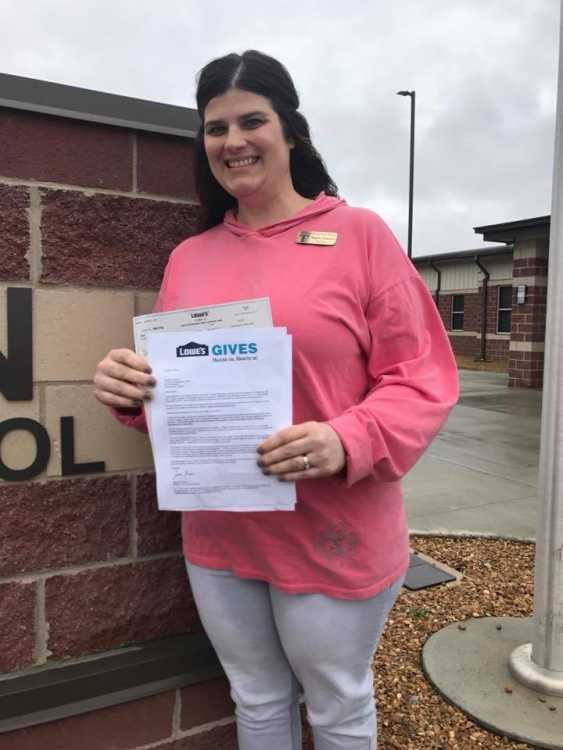 Angela Swanner, science/math teacher at Trumann Elementary School, was recently awarded the Toolbox for Education Outdoor Classroom grant from Lowe's in the amount $5,000. The grant will used to support science instruction.
Swanner shared her plans for the grant money. "When applying for the grant, the one thing that I was wanting to do is to create a classroom space for outside," she said. "With the Lowe's grant, I am wanting to start with picnic tables and trash cans for our outdoor use. I'm also wanting to create a weather station area, since I teach science and math, for our students.
"I want all our students to be able to enjoy this space that will be created for Trumann Elementary from the Lowe's Toolbox for Education grant. Hopefully over time, and grants, we will be able to build up this outdoor classroom space with other ideas from our TES students, staff, and community," Swanner added.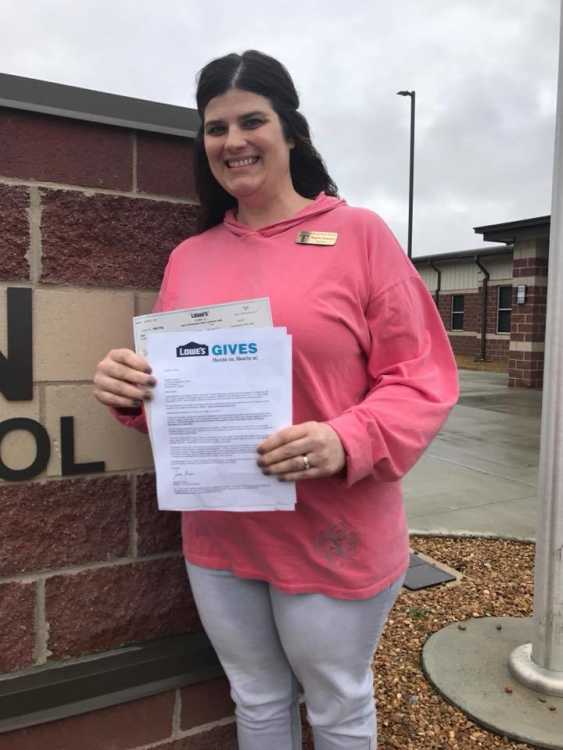 The Lowe's grant is to be used for approved school improvement projects that can be completed in one year from the date of grant receipt. The mission of the LCEF is to improve the communities they serve and having a positive impact on the lives of customers, neighbors, and employees.