Junior Lady Indians get road win over Bay
Thursday, January 25, 2018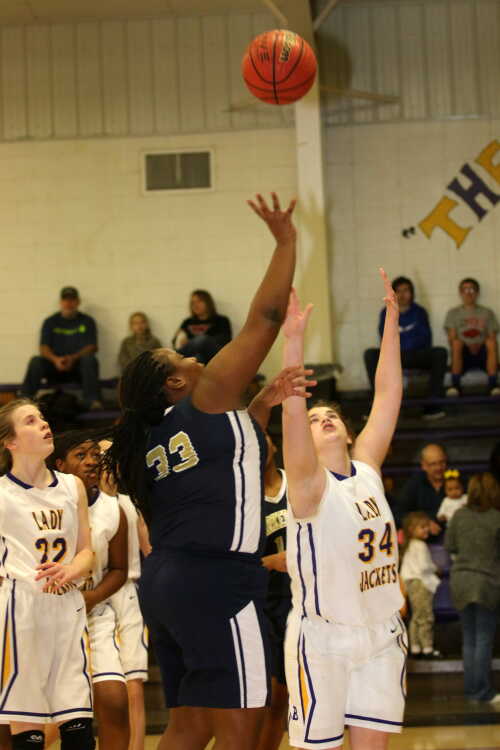 Marked Tree outscored Bay 26-16 in the second half on their way to a 41-23 win this past Friday in junior high basketball action in Bay.
MyKaela Jolly hit a three-pointer for Bay to start the game before Marked Tree got a steal and jumper from Taylor McCuiston and a jumper in the lane from MaKayla Marshall to make the score 4-3 Junior Lady Indians with a minute left in the opening quarter. Marshall stuck back an offensive rebound with eight seconds left to give Marked Tree a 6-3 lead at the end of one.
Marked Tree got on the board first in the second quarter as Bri Washington scored inside as Jolly hit a jumper for Bay to make the score 8-5 Junior Lady Indians. McCuiston put back an offensive rebound for Marked Tree before Jolly hit another jumper for the Junior Lady Yellowjackets making it 10-7 Junior Lady Indians with 1:24 left. Shira Hendrix drilled a three-pointer for Marked Tree as McCuiston added a stick back basket to make it 15-7 Junior Lady Indians at halftime.
Full game story in January 25 edition of PCDT!