Free throws carry Lady Wildcats to win
Thursday, January 25, 2018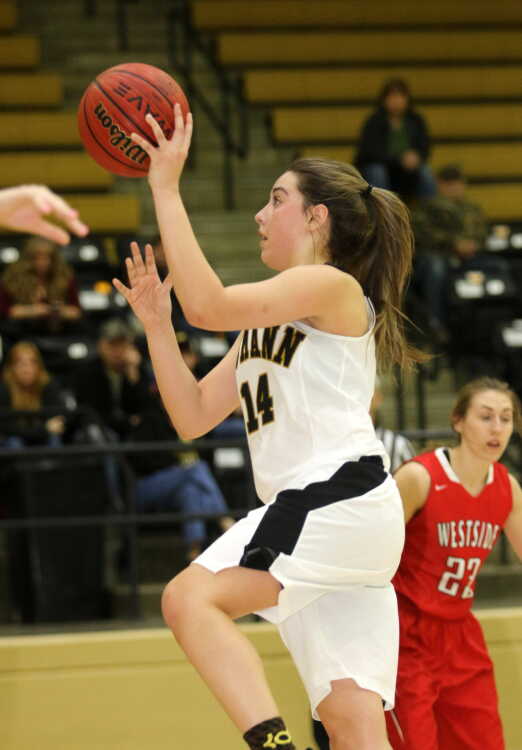 In a game that saw 50 free throw attempts, 41 in the second half with 28 straight attempts coming over the last five and half minutes, Trumann hit seven more free throws than Westside on the night as the Lady Wildcats beat the Lady Warriors 42-36 this past Monday at Wildcat Gym.
Westside hit a three-pointer to take the early lead before Olivia Greenwell canned a three-pointer to tie game at 3. Daly Taylor went coast to coast for a layup to give Trumann a 5-3 lead only to see the Lady Warriors hit another three-ball to take a 6-5 lead with 3:34 left. Taylor scored inside to make it 7-6 as neither team scored over the last two and half minutes of the opening quarter.
Anna Waleszonia hit a three-pointer for Trumann to open the scoring in the second quarter before Westside hit one of two free throws, scored a basket inside and canned a three-ball to take a 12-10 lead. Kayla Spence tied the game with a reverse layup only to see the Lady Warriors make back to back baskets for a 16-12 lead with 4:56 left. Waleszonia hit two free throws and converted an old-school three-point play to make it 17-16 Trumann before Westside hit a three-pointer with 40 seconds left to make a 19-17 lead to the half.
Grab a copy of the January 25 edition of the PCDT for full game article!