Chambers gearing up for banquets
Friday, January 26, 2018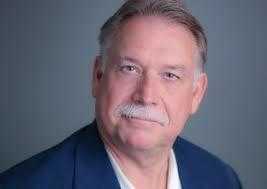 The Trumann and Marked Tree chambers of commerce are both preparing for their upcoming annual banquets.
First up, the Trumann Chamber of Commerce will hold their 55th annual banquet at 6 p.m. on Thursday, Feb. 8, in the Trumann Middle School Cafeteria.
Awards will be given for Business of the Year, Excellence in Agriculture, Educator of the Year, Community Service, Citizen of the Year, Outstanding Chamber Member, and Outstanding Chamber Board Member.
The guest speaker will be Professional Community and Economic Developer Steve Jones, who serves as building and sites coordinator for the Arkansas Economic Development Commission. Jones has been with the AEDC since 1987 and is responsible for all information on available industrial and office properties for the state. He also prepares promotional materials for prospects and works with communities on the development of sites.
Tickets are $17 per person or two for $30. They are available at the chamber office, located in the Trumann Municipal Complex.
The Marked Tree Chamber of Commerce has set their annual banquet for Tuesday, March 6, at First United Methodist Church. There will be a silent auction starting at 5:30 p.m., and the meal will be served at 6 p.m. There will also be a slideshow walk down memory looking back at the lives of Mary Ann Arnold and C.P. Stafford, who both passed away in December.
Awards will be given for Business of the Year, Officer of the Year, Citizen of the Year, Chamber Member of the Year, and Volunteer of Year.
Tickets are $17 per person and can be purchased at Marked Tree City Hall.