Charles Pankey
Thursday, February 1, 2018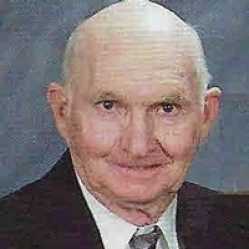 BAY - Mr. Charles Edsel Pankey departed this life on Thursday, January 25, 2018 at the family residence in Bay, Ark. at the age of 86. He was born Tuesday, May 12, 1931 in Lake City, Ark. to the late Elmer and Bessie Brownfield Pankey and had lived most of his life in Bay. He was a veteran of U.S. Army, machinist for Crane Company and a member of Grace Baptist Church. He was preceded in death by one brother, and his parents, Elmer and Bessie Brownfield Pankey.  
    He is survived by his wife of 59 years, Vedia Gammill Pankey of the home; one daughter, Tammy Brown of Burlington, Wi.; one son, Barry Pankey of Marion, Ark.; three sisters; Lorrine Gilless of St. Charles, Mo., Norma Conatser of Trumann and Shirley Wrinkle of Lafe, Ark.; one brother, Harold Pankey of Trumann and four grandchildren.
    Funeral services were held January 27 at Grace Baptist Church in Jonesboro with Rev. Verlin Wood and Dr. Adrian Parker officiating. Burial followed in Pine Hill Cemetery in Jonesboro, Ark.
     Pallbearers were Jeff Rainbolt, Mike Conatser, Kelvin Conatser, Mike Grey, Mike Branscum and Craig Rains.
     An online register can be signed at www.thompsonfuneralhome.net.