Missing Trumann girl found
Thursday, February 1, 2018
Arissa Farmer, the 16-year-old Trumann girl who went missing the weekend before last, has been found.
According to Trumann Police Chief Chad Henson, Farmer was located at 2 a.m. on Thursday, Feb. 1, in O'Neil, Neb.
Chief Henson said in a press release that Farmer was found with a man she had met on social media and who law enforcement had been attempting to locate for four days. Henson said Farmer's recovery was due to an intense multi-agency investigation and the support of the community.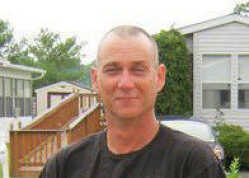 The man in question, Craig Gillum, 52, of Shelbyville, Tenn., was taken into custody on Feb. 1 by the FBI. Henson said Gillum would be charged with trafficking of persons (class Y felony), computer child pornography (class C felony), interference with custody (class C felony) directing sexual performance by a child, contributing to the delinquency of a minor, and endangering the welfare of a minor (second degree).
Trumann Police detectives worked with the Department of Human Services (DHS) and Arkansas State Police Crimes Against Children (CACD) to assist with Farmer's return.
"The arrest of Gillum has led to other persons of interest in multiple cities and multiple states, and this investigation will continue. Therefore, this case will remain open regardless of Gillum's arrest," Henson said. "While this investigation is open, there will not be any further information released until its closure."
Prior to going missing, Farmer had last been seen in Trumann by family around 11 p.m. on Jan. 27. Farmer was thought to have been sighted at a Blytheville rest stop on Jan. 28, but that turned out to be someone else. A woman called Trumann Police and confirmed she was the one in the video footage and not Farmer.
In an earlier press release, Chief Henson said the FBI, Arkansas State Police, Jonesboro Police Department, and Poinsett County Sheriff's Office all helped in the investigation and that evidence collected from different locations and communication devices led investigators to believe that Farmer had been in contact with multiple men on multiple social media sites. "Arissa appears to have been groomed and mentored by these males, therefore, due to her age and the graphic nature of the messages, multiple agencies are collectively working towards finding her," Henson said.