Seven Wildcat football players named all-conference
Friday, February 2, 2018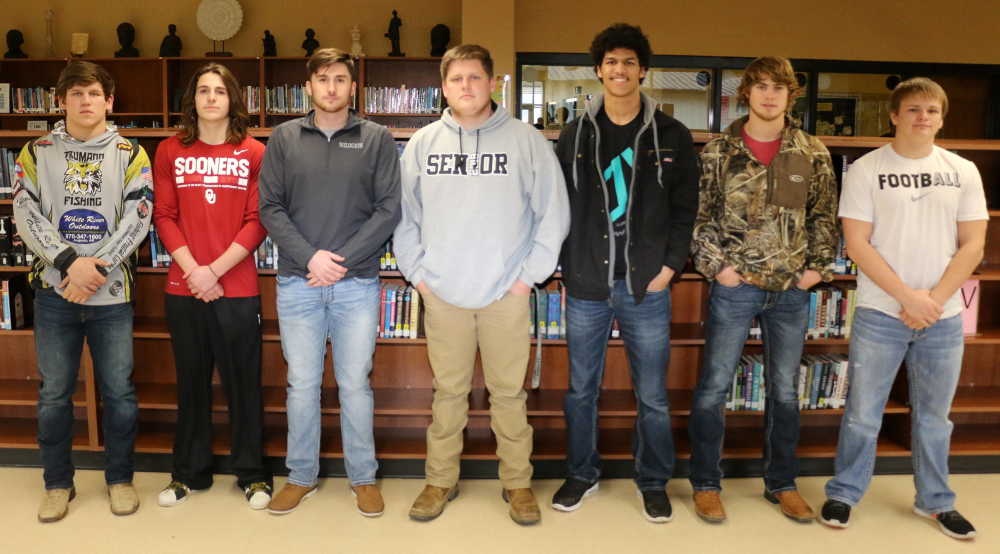 After a 10-2 season that saw the Trumann Wildcats finished second in the conference and make the Class 4A state football playoffs, seven players were honored being selected to the 4A-3 all-conference team.
Senior Cade Gartman had 134 carries for 1,363 yards and 22 touchdowns to lead the Wildcats' offense this past season. Gartman also played linebacker on defense. Will White accounted for 1,100 yards total offense throwing and running with 16 touchdowns on the season. John Dunman and Jarred Carter were three year starters on the offensive line that produced over 3,000 yards rushing and over 4,000 total yards with 55 touchdowns this past season. Both were also starters on the defensive line where Dunman led the team in sacks and Carter led in tackles.
Alex Moses had 21 catches for 340 yards and seven touchdowns to go along with eight interceptions on defense with two of those interceptions returned for touchdowns. Moses was also selected Best Under the Sun. Jay Morgan averaged over six yards per carry on the season with 6 six touchdowns. Morgan started at outside linebacker on a defense that allowed 18 points per game. Noah Milligan started at fullback and helped produce over 3,000 yards rushing. He averaged 5 yards per carry with four touchdowns.