Lady 'Jackets win at home over Cross County
Friday, February 2, 2018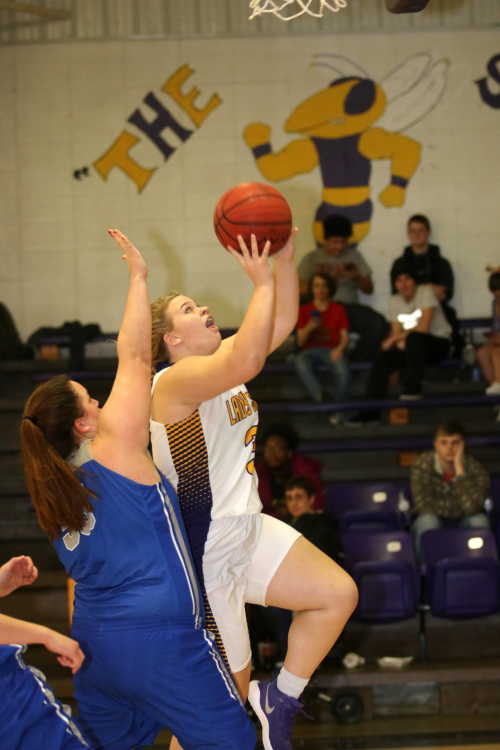 Bay (23-4) jumped out to an early lead and never looked back as the Lady Yellowjackets beat Cross County 64-23 this past Monday in basketball action in Bay.
Mallory Hartley gave Bay the early 2-0 lead as Cross County tied the game at two with a jumper. The Lady Yellowjackets reeled off the next 10 points as Hartley got a stick back basket followed by a three-pointer, Sarah Blackman hit a three-pointer before Abby Frisby got a steal and layup making it 12-2 Bay with 4:40 left. The Lady Thunderbirds scored on a layup, Olivia Ferguson canned a three-pointer for Bay as Cross County scored inside to make it 15-6 Bay. Bailee Kirby connected on a three-ball for Bay as Shelby Corn got a steal and layup for the Lady 'Jackets to make the score 20-6 at the end of one.
Frisby pushed Bay's lead to 22-6 with a fast break layup early in the second quarter only to see Cross County get a three-pointer and a jumper in the lane to make it 22-11. Bay scored the 11 points of the quarter as Hartley scored inside and then got a steal and a layup as Blackman scored inside to make it 28-11 Bay with 2:54 left. Hartley netted a jumper for Bay before Corn canned a three-pointer making it 33-11 at the half.
Complete game story in February 1 PCDT!