Hornets cruise to easy win over Riverside
Friday, February 2, 2018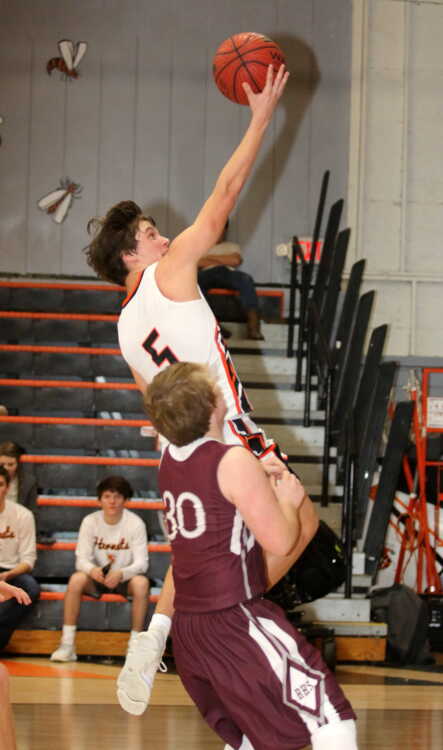 Harrisburg (10-10, 5-7) jumped out to a 13-0 lead after the first quarter and never looked back as they went on to post a 55-18 win over Riverside this past Tuesday night at the Hornets' Nest.
Weston Stanford scored the first point of the night for the Hornets hitting one of two free throws as Walker Brown added two free throws to make it 3-0. Dylan Mathis got inside for a score before Brennon Honeycutt hit a jumper to make it 7-0 with 2:07 left in the quarter. Honeycutt followed his jumper with a three-pointer as Brown canned a three-ball for Harrisburg to make it 13-0 at the end of one.
Riverside got on the board with a fast break layup to start the second quarter before Adam Jones scored inside for the Hornets to make it 15-2 Harrisburg. The Rebels hit back to back jumpers around a Stanford basket before Jamason King scored inside to make it 19-6 Harrisburg. Riverside hit a jumper only to see the Hornets score the next 12 points as Stanford hit a jumper before Honeycutt drilled back to back three-pointers to make it 27-8 Harrisburg with 1:50 left in the half. Adam Jones and Stanford hit back to back jumpers as Riverside hit one of two free throws with nine seconds left to make the halftime score 31-9 Hornets.
Full game article in February 1 edition of the PCDT!