Sue Brooks
Monday, February 5, 2018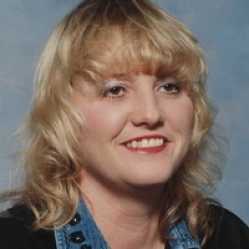 TRUMANN - Mrs. Sue Etta Banks Brooks, 50, departed this life on Monday, January 29, 2018 at the family residence. She was born Sunday, February 5, 1967 in and was a lifetime resident of Trumann. Sue was a factory worker and of the Christian faith. She was preceded in death by two brothers, Robert "Butch" VanDyke and Dewayne Galloway and her father, Chester Galloway.
She is survived by her husband, Jackie Glen Brooks of the home; one daughter, Katlyn Dawn Brooks of Trumann; two sons, Christopher Wren of Fort Smith, Ark., and Kylen Carl Brooks of Trumann; her dad, Robert VanDyke; her mother, Jenny Sue Galloway of Trumann; four sisters, Lisa (Donnie) Hurt and Misty VanDyke both of Trumann, Christy Naylor of Ill. and Tenna Scholl of Jonesboro; five brothers, Walter Galloway, Paul Galloway, and Ray Galloway, Jr., all of Little Rock, David VanDyke of Trumann, and Wayne Manes of Jonesboro; seven grandchildren, several nieces and nephews.
A memorial service was held February 2 at the First Assembly of God in Trumann with Rev. Kenneth Doke officiating. Burial was private.  
An online register book can be signed at www.thompsonfuneralhome.net