Mary Richardson
Tuesday, February 6, 2018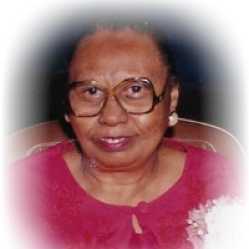 TRUMANN - Mrs. Mary Lee Richardson, 87, departed this life on Tuesday, January 30, 2018 at St. Bernards Medical Center. She was born in Phillips County Arkansas to the late Rev. C. C. and Mattie Williams Scott and lived in Trumann for the past 47 years before moving to Three Rivers Nursing Home in Marked Tree, Ark., and was formerly of Judd Hill Plantation. She was a homemaker and a member of New Rising Sun until her health failed and she became a resident of Three Rivers. Mary attend services at Three River Resident with Pastor Jeffery Pope. Mary is preceded in death by her husband, Sammy Richardson; two brothers, John Wesley Scott and Freddie Lee Scott; two sisters, Nettie B. Scott and Nadine Scott; two sons, Terry Richardson and John Wesley; one son-in-law, Jessie Sullivan; one grandson, Jessie Sullivan Jr., and one great-daughter, Jamilia (Sullivan) Beltz.
She is survived by four sons, James (Linda) Jamison, Richard (LaMona) Joiner, Troy Lee Wilson and Tommy Richardson all of Trumann; two daughters, Lucy Sullivan of Omaha, Neb. and Mattie (Sylvester) Wortham of Trumann; two nieces; one nephew; 19 grandchildren; 33 great-grandchildren, and a host of other nieces and nephews.
Funeral services were held Feb. 5 in the chapel of Thompson Funeral Home with Pastor Jeffery Pope and Rev. John Booker officiating. Burial followed in Tulot Cemetery.
Online guest book can be signed at www.thompsonfuneralhome.net