Junior Lady Hornets fall in district opener
Thursday, February 8, 2018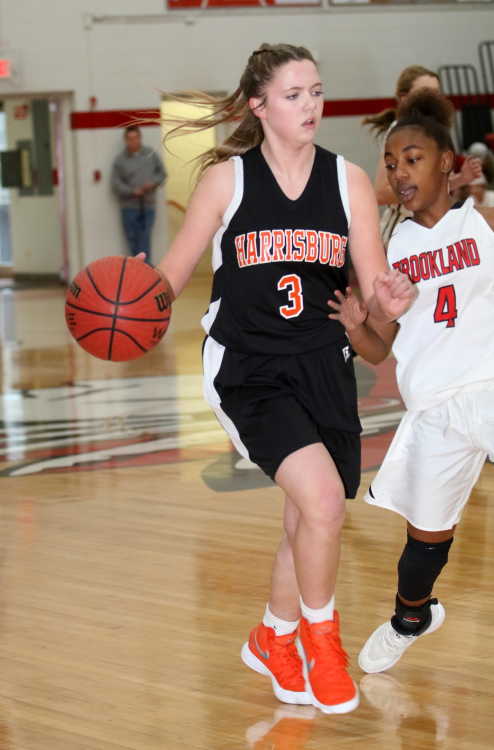 Harrisburg had the unenviable task of playing the number one seed Brookland Junior Lady Bearcats in the 4A-3 junior high girls' district opening round this past Saturday in Pocahontas. The Junior Lady Hornets had trouble with the Brookland press as they fell behind early and ended up losing 54-3 to the Junior Lady Bearcats to end their season.
Brookland jumped out to a 13-0 lead with two inside baskets, a three-pointer, another inside basket, a steal and layup and a basket in the paint. Kiley Lovell hit a jumper for the Junior Lady Hornets with 32 seconds left to make the score 13-2 Brookland. The Junior Lady Bearcats added a late basket to make the score 15-2 Junior Lady Bearcats at the end of the first quarter.
Harrisburg went scoreless in the second quarter as Brookland added 16 points to their total with five baskets, a three-pointer and three free throws to take a commanding 31-2 lead into the half.
Complete game story in February 8 PCDT on newsstands now!