Tyronza receives Municipality Award
Friday, February 9, 2018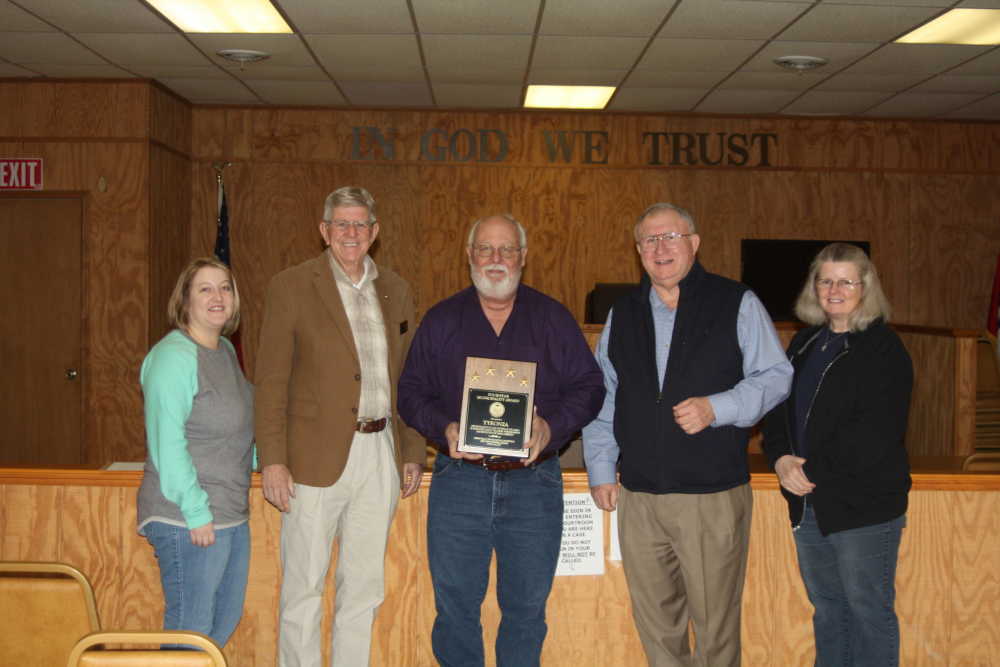 The city of Tyronza recently received a Four-Star Municipality Award from the Arkansas Municipal League. The award recognizes excellence in loss control in the areas of employee safety, wellness, vehicle safety, and prevention of legal liability.
The municipality awards were announced at the 83rd annual convention of the Arkansas Municipal League, and State Representatives Dwight Tosh and Dave Wallace presented the award to Tyronza Mayor Charles Glover Tuesday morning.
"We're just proud of the city of Tyronza," Rep. Tosh said. "This is a very prestigious award that only a handful of cities received around the state of Arkansas. For Tyronza to receive it speaks volumes for their leadership and city employees."
Mayor Glover said the award was a credit to the city employees for the work they do.