Tom Cook
Monday, February 12, 2018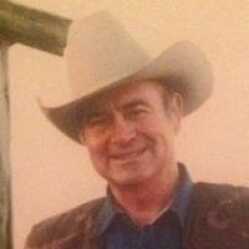 BRADFORD - Mr. Thomas Leo "Tom" Cook of Bradford, Ark., 87, departed this life on Wednesday, February 8, 2018 at White County Medical in Searcy, Ark. He was born on January 31, 1931 in Trumann to the late John Franklin "Bill" and Ethel Mae Hendrickson Cook and lived the last 30 years in Bradford. He was a veteran of the United States Marine Corps serving in the Korean War, a retired sales rep for Southwire and attended Mt. Carmel Missionary Baptist Church in Bradford. He was preceded in death by his former wives, Claudia Cook and Laura Cook; five brothers, Bill V. Cook, Johnny Cook, Charles Cook, Jerry Cook, and Robert Cook; and his parents, John Franklin "Bill" and Ethel Mae Hendrickson Cook.
He is survived by his wife, Roberta Ann Cook of the home; one daughter, Vicki Lynn Campbell and husband James of Memphis, Tenn.; one son, Tommy L. Cook and wife Connie of Tulsa, Okla.; two step-daughters, Pam Parker of Hot Springs and Debbie Brewington of Starkville, Miss.; one step-son, James McNabb of Harrisburg; one brother, Larry Cook of Walnut Ridge; four sisters, Betty Lou Walker of Walnut Ridge, Peggy Hastings of Oxford, Mass., Mary Craig of Pocahontas and Patricia Neece of Pocahontas; granddaughter, Alaina Cook and four step-grandchildren, Haley Halbrook, Lauren Gainer, Ashley Loudermilk and Jake Brewington; and three step-great grandsons.
Funeral services were held February 10 in the chapel of Thompson Funeral Home in Trumann with Rev. John Maley officiating. Burial followed in Nettleton Cemetery in Jonesboro, Ark.
Pallbearers were Michael Neece, Tim Cook, John Lee Cook, Gary Cook, Shawn Cook, and Robert Cook. Honorary pallbearers were Elisha Neece, Sonny Craig, Randy Craig and Jeff Cook.
An online register book can be signed at www.thompsonfuneralhome.net