Junior Indians lose to Earle in district tournament finals
Thursday, February 15, 2018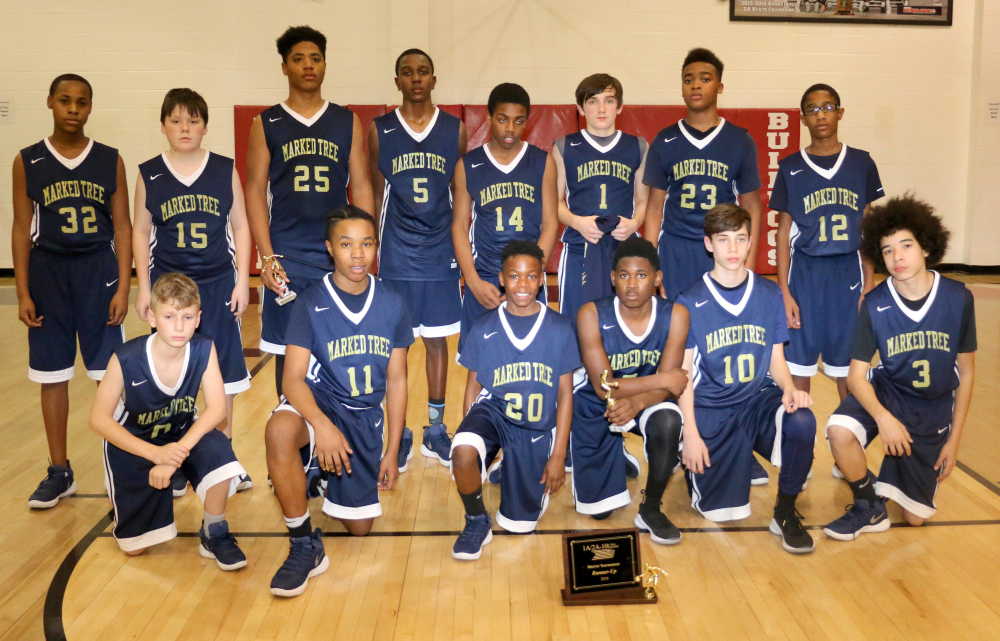 Marked Tree fell behind early and could never catch up as they lost 64-28 to Earle in the finals of 1A/2A-10 junior high district tournament this past Friday in Earle.
Earle jumped out to a 6-1 lead with Itavious Nesbitt hitting one of two free throws for Marked Tree's point. Nesbitt got inside for a score making it 6-3 Junior Bulldogs before Earle canned a three-pointer to make it 9-3. BJ Marshall got a stick back basket and Trevon Wofford scored inside to cut the lead to 9-7 Earle with 1:13 left. The Junior Bulldogs scored the last seven points of the quarter to go up 16-7 at the end of the first quarter.
The Junior Bulldogs canned back to back three-pointers to open the second quarter making it 22-7 before Marshall hit a jumper for Marked Tree to make it 22-9 Earle with 2:14 left. The Junior Bulldogs made back to back baskets and added one of two free throws to make the score 27-9 as Tray Jones hit a jumper making it 27-11 Junior Bulldogs. Earle hit two free throws and Marshall hit one of two free throws for the Junior Indians to make it 29-12 Junior Bulldogs at the half.
Full game article in February 15 edition of the PCDT!