Pamela Price Scott
Monday, February 19, 2018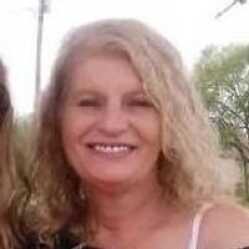 CLARKSVILLE - Ms. Pamela Price Scott, 51, of Clarksville, Ark., departed this life on Wednesday, February 14, 2018 at Mercy Hospital in Fort Smith. She was born Wednesday, March 2, 1966 in Trumann and lived the past 4 years in Clarksville and was formerly of Trumann. She was a housewife and of the Pentecostal faith. She was preceded in death by her parents, Junior and Flora May Creekmore Adams.
She is survived by her fiance, Kyle Hershey of Clarksville, Ark.; two sons, Zachary Paul Price and wife Brandie and Ryan Heath Price and wife Lauren both of Trumann; one sister, Linda May Dobbins of Trumann; one brother, Danny Ray Adams of Trumann; and 5 grandchildren, Gage, Zane, Zoey, Evelyn and Owen.
Funeral services were held February 17in the chapel of Thompson Funeral Home in Trumann with Bro. Timothy Gary officiating. Burial followed in Willis Cemetery near Harrisburg.
Pallbearers were Donald Creekmore, Ray Creekmore, Bobby Creekmore, Jousha Williams, Scotty Dobbins and Jody Laire. Honorary pallbearers were Corey McKinley, Edward Hall, Scott McKinley and Gary Price.
An online register book can be signed at www.thompsonfuneralhome.net