Norma Lancaster
Monday, February 19, 2018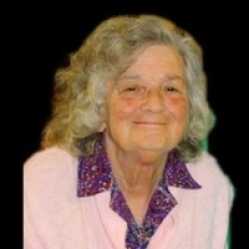 TRUMANN - Mrs. Norma Lancaster, 78, departed this life on Thursday, February 15, 2018 at her daughters home in Trumann. She was born Saturday, January 27, 1940 in Hornersville, Mo. and lived most of her life in Trumann. She was a retired factory worker with Parker Hannifin, and Alís Bar B-Q and a member of Eastside Baptist Church. She was preceded in death by one daughter, Lavonda Jean Lancaster, one sister, four brothers, and her parents, William and Virginia Williams Brown.
Mrs. Lancaster is survived by three daughters, Flora (James) Roberts, Pamela (Bobby) Willbanks, and Donna (Mark) Woolbright all of Trumann; four brothers, Willie (Pat) Brown of Jonesboro, Gary (Jo Alice) Brown, Ronnie (Betty) Brown and Eual (Patti) Brown all of Hornersville, Mo; seven grandchildren and 17 great-grandchildren.
Funeral services were held February 18 at Northeast Arkansas Baptist with Rev. John Dillinger and Rev. Jonathan Skaggs officiating. Burial followed in Nettleton Cemetery in Jonesboro under the direction of Thompson Funeral Home in Trumann.
Pallbearers were Erik Willbanks, Bryan Roberts, Timothy Bishop, Allen Willbanks, Steven Smith, Evan Dillinger, Dylan Willbanks and Landon Dillinger. Honorary pallbearers were Sawyer Dillinger, Kaleb Bishop, Case Willbanks, Brayden Rolland, Raylan Willbanks, Tyler Smith and Gus Smith.
An online register book can be signed at www.thompsonfuneralhome.net