Mary Nell Seay
Wednesday, February 21, 2018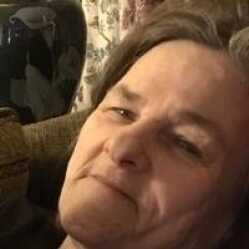 TRUMANN - Mrs. Mary Nell Seay, 69, departed this life on Thursday, February 15, 2018 at NEA Baptist Hospital in Jonesboro Ark. She was born May 14, 1949 in Cullman, Ala. and lived most of her life in Trumann. She was a homemaker and of the Baptist faith. She was preceded in death by one daughter, Barbara Roedel; two sisters, Frances Fraizer and Susie Carter; one brother, James Young and her parents, Herman "Jack" and Inez Harper Young.
She is survived by her special friend, Sam Peronia of the home; five daughters, Donna (Keith) Gracey of Trumann, Tammy (Joe) Eaton of Marked Tree, Andrea Mason of Trumann, Michelle Bryant of Cordova and Carrie Cupples of Eldorado, Ark.; two sons, Danny "Dean" Floyd of Trumann and Robert Peronia of Little Rock, Ark., and one brother, Jimmy Ledbetter of Tennessee; three sisters, Shirley Rorex of Bay, Betty Phelps of Minn. and Doris Golden of Trumann; 16 grandchildren, 21 great-grandchildren and several nieces and nephews
Funeral services were held February 19 in the chapel of Thompson Funeral Home with Tina Jordan officiating. Graveside services were held February 20 in Nettleton Cemetery in Jonesboro, Ark.
An online register can be signed at www.thompsonfuneralhome.net.