Ronnie Gairhan
Wednesday, February 21, 2018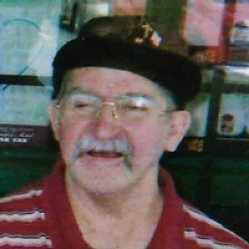 VAN BUREN - Mr. William Ronald "Ronnie" Gairhan, 68 of Van Buren, Ark., departed this life on Thursday, February 15, 2018 at Hope's Creek Assisted Living in Van Buren. He was born Friday, April 1, 1949 in Jonesboro, Ark., to the late Willie O. and Mildred Dixon Gairhan and lived in Van Buren and was formerly of Conway. Ark. He was a former employee of an automobile dealership and a member of Fort Smith Christian Center of Fort Smith, Ark. He was preceded in death by his parents.
He is survived by a special friend, Bertha James of Barling, Ark.; three brothers, Larry Gairhan of Linden Mich., Donnie Gairhan of Clio, Mich., Butch Overturf of Fayetteville, Ark., uncles, aunts and cousins.
Funeral services were held February 20 in the chapel of Thompson Funeral Home in Trumann with Rev. John Maley officiating. A private burial was held in Jonesboro Memorial Park Cemetery in Jonesboro, Ark.
An online register book can be signed at www.thompsonfuneralhome.net.