Lady Yellowjackets roll in district semi-finals, win title
Thursday, February 22, 2018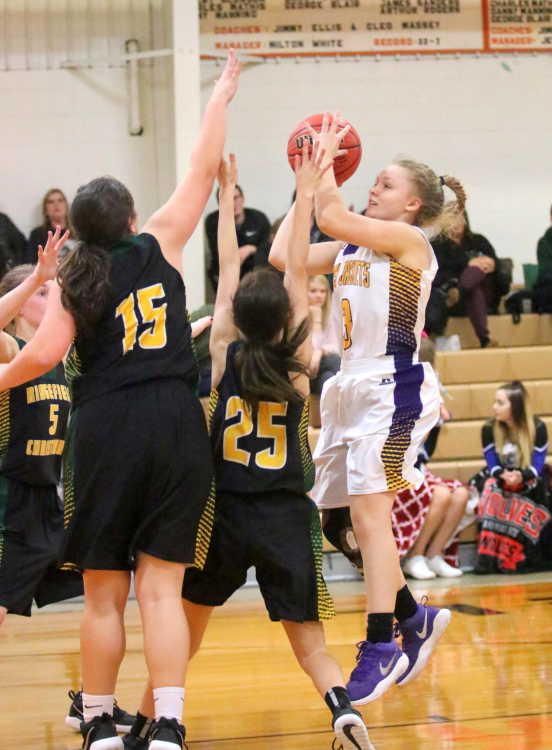 Bay jumped out to a 28-7 lead after the first quarter before cruising to a 58-26 win over Ridgefield Christian School (RCS) this past Wednesday in the semi-finals of the 1A-3 district tournament at Armorel.
Bay jumped out to a 14-0 lead as Sarah Blackman canned a three-pointer, Kaylee Crain scored inside, Blackman hit one of two free throws, canned another three-ball and netted a jumper before Mallory Hartley converted an old-school three-point play. RCS got on the the board with a basket inside making it 14-2 Lady 'Jackets with 3:41 left. Bay reeled off the next 10 points as Crain scored inside, Hartley converted another old-school three-point play, Blackman stuck back an offensive rebound as Olivia Ferguson drilled a three-pointer making it 24-2 Lady Yellowjackets. The Lady Warriors converted a conventional three-point play, Bailee Kirby had a stick back basket for Bay, RCS scored inside before Blackman hit a jumper in the lane to make the score 28-7 Lady Yellowjackets at the end of one.
Shelby Corn opened the second quarter scoring with a three-pointer for Bay as RCS got a basket inside and a jumper to make it 31-11 Lady 'Jackets. Ferguson canned a triple and Kirby hit two free throws for Bay, the Lady Warriors hit a jumper before Ferguson hit a jumper in the lane and Abby Frisby drilled a three-pointer to give Bay a 41-13 lead with 3:54 left. RCS hit a baseline jumper only to see Ferguson hit two of four free throws on back to back trips to the line as Frisby hit one of two free throws to give the Lady Yellowjackets a 44-15 lead at the half.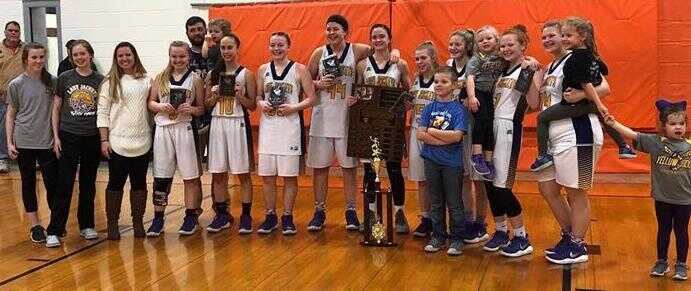 Pick up a copy of the February 22 PCDT for complete game story!