Clay Cox
Tuesday, February 27, 2018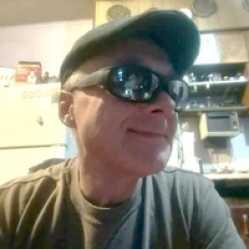 TRUMANN - Mr. Clay Cox, 52, passed away on Wednesday, February 21, 2018 at St. Bernards Medical Center in Jonesboro. He was born in Harrisburg and had lived in Trumann for the past 11 years. Mr. Cox was a factory worker and was of the Church of Christ faith. He was preceded in death by is dad, Darrell Wayne Cox, and his grandparents, Albert & Tiny Parnell and Paul and Ava Lou Cox.
He is survived by his mother, Judy Parnell Cox of Trumann; one daughter, Samantha Cox of Harrisburg; one son, Fisher Cox of Harrisburg; his grandson, Dutch Cox of Harrisburg and his brother, Kevin Cox of Russellville, Ark.
Memorial services were held February 26 in the chapel of Thompson Funeral Home with Gary Hill officiating.
An online register book can be signed at thompsonfuneralhome.net