Vance Whitman, Sr.
Tuesday, February 27, 2018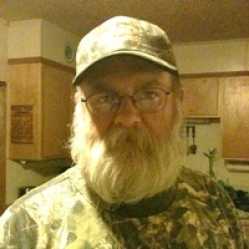 TRUMANN - Mr. Vance Keith Whitman, Sr., 59, departed this life on Friday, February 23, 2018 at St. Bernards Medical Center in Jonesboro, Ark. Mr. Whitman was born and a lifetime resident of Trumann. He was a welder and of the Baptist faith. He was preceded in death by his wife, Colette Marie "Candy" Whitman, and his parents, James Coleman "J.C." and Janice Nadine Condrey Whitman.
He is survived by one daughter, Christy Whitman (Dayne) Davis of Walnut Ridge; two sons, Vance Keith (Edie) Whitman, Jr. of Trumann; Robert Edward (Cheri) Whitman of Litchfield, Ill; two sisters, Janice Renee Dye and Lisa Gail Whitman both of Trumann; three brothers, James M. "Mike" Whitman, Jeffery Dewayne Whitman and John Patrick "Johnny" Whitman all of Trumann and five grandchildren.
A memorial service was held February 26 at Thompson Funeral Home in Trumann with Jimmy Ferguson officiating.
An online register book can be signed at www.thompsonfuneralhome.net.