Dale McDaniel
Thursday, March 1, 2018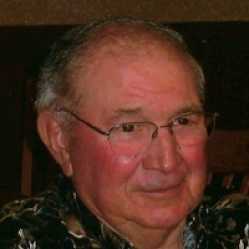 TRUMANN - Mr. Dale Edward McDaniel, 81, departed this life on Sunday, February 25, 2018, at St. Bernards Medical Center in Jonesboro, Ark. He was born on Friday, January 29, 1937 in Jonesboro to the late Johnnie Owen and Ruby Wilson McDaniel and had lived most of his lifetime in Trumann. He was a retired printer and a member of the Pleasant Valley Baptist Church. He was preceded in death by two sisters, Francis McCoy and Neomie McMahan; five brothers, Spencer McDaniel, Chester McDaniel, James Paul McDaniel, Gordon McDaniel and V.A. McDaniel and his parents.
Survivors include his wife, Janice McCoy McDaniel of the home; two daughters, Ginger (Mark) Hammett of Jonesboro and Teresa (Robert) Hendrix of Trumann; three grandchildren, Matthew Hammett, Lauren Price and Erin Hendrix and two great-grandchildren, Evelyn Price and Owen Price. .
Funeral services were held February 28 in the chapel of Thompson Funeral Home of Trumann with Rev. Larry Loggins officiating. Burial followed at Pine Hill Cemetery in Jonesboro, Ark.
Pallbearers were Timmy Renshaw, Slater Renshaw, Brent McCoy, Mike McCoy, Jacob McDaniel and Danny Pippinger. Honorary pallbearers were Vance McDaniel, Marty McDaniel, Marvin Massey, Phillip Hendrix and Adult Menís Sunday School Class.