Warriors fall to Earle in regional semi-finals
Friday, March 2, 2018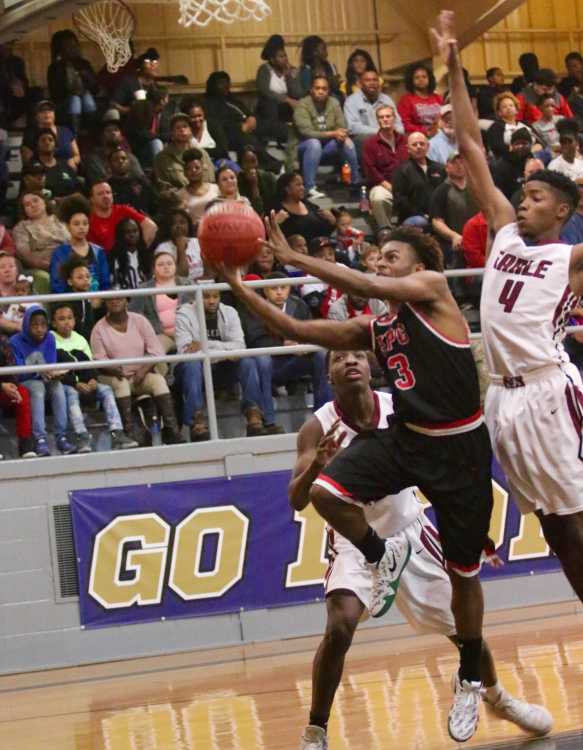 A day after clinching a spot in the Class 2A state basketball tournament, EPC (19-11) had to play a rejuvenated Earle team and were handed a 54-37 loss at the hands of the Bulldogs this past Friday in Marked Tree.
The Warriors jumped out to a 4-0 lead on back to back baskets from Travis Joplin and Dee Buchanan as Earle hit two free throws to make the score 4-2 EPC. Isaiah Taylor canned a three-pointer for the Warriors before the Bulldogs scored the next six points to go up 8-7 with 1:04 left. Buchanan scored inside for EPC as Earle got a basket in the paint to make the score 10-9 Bulldogs after one.
Earle opened the second quarter with a fast break layup and a three-ball before Taylor hit a jumper for EPC to make it 15-11 with 5:14 left. The Bulldogs made back to back baskets again and added two free throws to go up 21-11 as Taylor canned a three-ball for EPC to make the score 21-14 Earle at halftime.
Complete game story in March 1 PCDT!