MT suffers first loss of season in regional semi-finals
Friday, March 2, 2018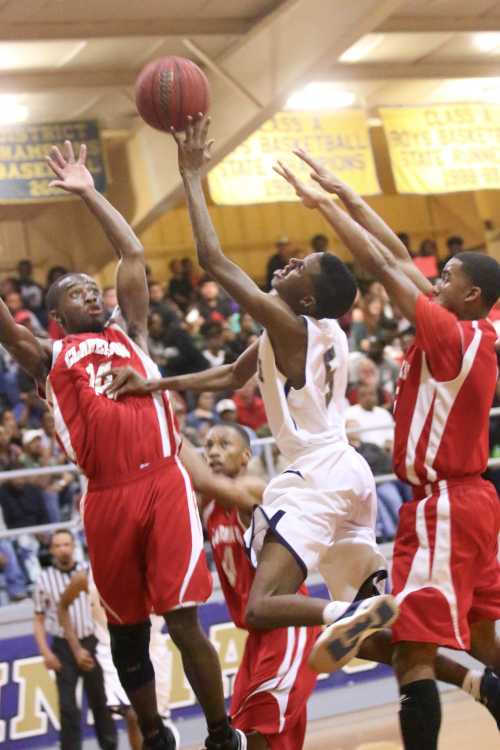 Marked Tree's (27-1) winning streak was snapped this past Friday with a 55-53 loss to Clarendon in the semi-finals of the 2A North regional tournament in Marked Tree.
The teams traded scores the first two minutes of the game as Markel Perry gave the Indians a 2-0 lead with a jumper as Clarendon answered with a jumper making it 2-2. Colby Malone netted a three-ball for Marked Tree, the Lions hit one of two free throws, Booker hit one of two free throws for the Indians before Clarendon scored on back to back layups making it 7-6 Lions with 5:13 left. Perry scored inside as Trayvius Brown canned a three-ball to make it 11-7 Indians as Clarendon had a tip in basket to make it 11-9 Marked Tree. Paul Coleman scored back to back baskets inside around a Lions' three-pointer to make it 15-12 Indians at the end of one.
Perry had back to back baskets for Marked Tree around a jumper from Lions to make it 19-14 Marked Tree only to see Clarendon hit a jumper and a three-pointer to tie the game at 19. The Lions made it 23-19 with back to back baskets as Marked Tree got back to back three-balls from Malone and Jack Brown to make it 25-23 Indians with 1:58 left. Clarendon hit a trey and scored a basket inside, Malone hit a jumper for Marked Tree before the Lions canned a three-ball at the buzzer making the score 31-27 Lions at the half.
Pick up a copy of the March 1 PCDT for full game story!