Bay claims regional title with win over Armorel
Friday, March 2, 2018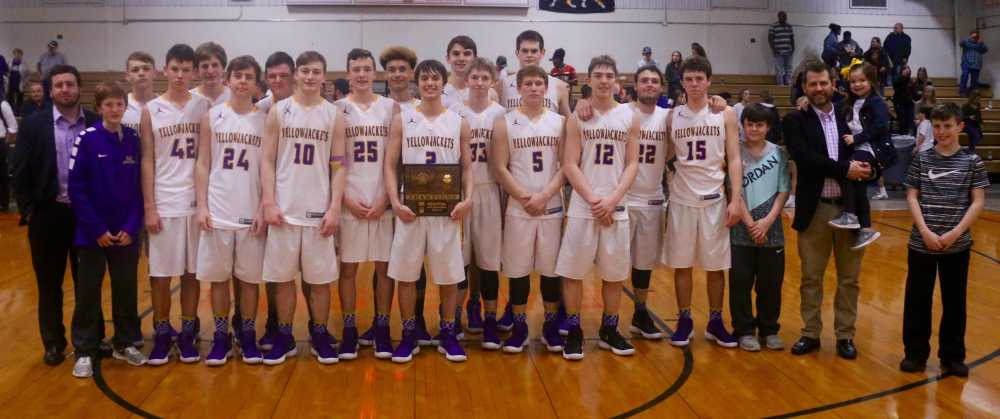 Bay (16-22) hit eight of ten free throws over the last minute of the game to come away with a 62-53 win over Armorel to claim the 1A 2 regional tittle this past Saturday in Armorel.
Slade Grove gave Bay a 2-0 lead with a jumper in the lane as the Tigers answered with a jumper to make it 2-2. Dax Gibson got a steal and layup for the Yellowjackets only to see Armorel get a jumper, two free throws and a tip in to make it 8-4 Tigers with 1:12 left. Gibson scored off the fast break as Armorel hit a jumper right before the buzzer to give the Tigers a 10-6 lead after the first quarter.
Gibson scored off the break for Bay to open the second quarter as Armorel got a basket inside to make it 12-8 'Jackets. Layne Austin drilled back to back three-balls for Bay, the Tigers canned a trey before Gibson converted an old-school three-point play and hit back to back jumper for the Yellowjackets to make the score 21-17 Bay with 2:10 left. Armorel got a stick back basket, Tyler Hartgen and Grove hit back to back three-pointers for Bay as the Tigers canned a three-ball to make the halftime score 27-22 Yellowjackets.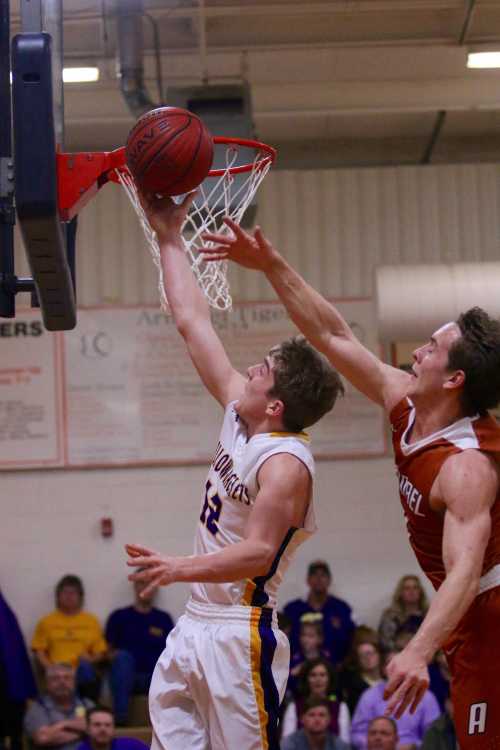 Full game story in March 1 PCDT!