Lions hear update from Stepping Stone Sanctuary
Monday, March 5, 2018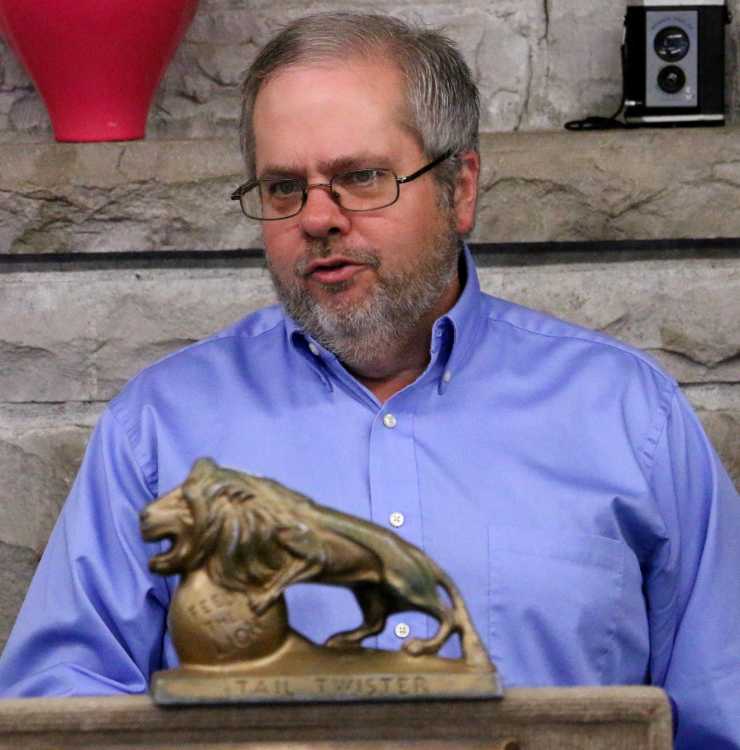 Jeff Weaver, founder of Stepping Stone Sanctuary, was on hand to give an update about the sanctuary during last week's Trumann Lions Club meeting. Gene Adams, manager of the sanctuary, was also there to speak about his experience.
Weaver told the group it seemed he was just recently here speaking to the club. Weaver said phase three of the organization has been completed, that being a women's and children's facility that can house 67 residents. Stepping Stone now has a thrift store, and Weaver said some new and exciting things are coming. "We want to get to the point that we can financially support ourselves. We are so thankful to those who do help support us now," Weaver said.
Weaver told of the first person to come to Stepping Stone, Daniel Shuburte, and where he is now. "We had to beg Aaron's to give him a chance. Daniel his now the Assistant Sales Manager and has been the top person in sales in the state for the last four months," Weaver said. "Daniel is just one of our success stories over the years."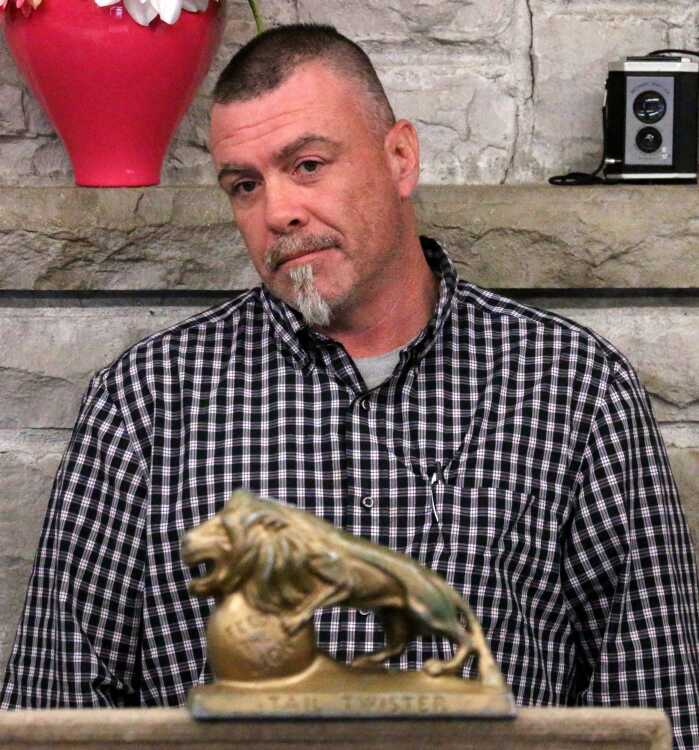 The group also heard of a couple other people that have been helped, one going to Jersey House in Jersey City, Ill., and another being treated locally and doing well. "We want to transition people off the streets and help make them good citizens," Weaver said.
Adams has been with Stepping Stones for three months and is the manager of the facility. Adams is a former marine and police officer who lost everything after a couple tragic events in his life. "I lost my 12-year-old daughter in a house fire and then three months later my wife committed suicide. Everything went downhill from there. I used meth and marijuana and was doing really bad thing," Adams said. "I was roaming the streets, sleeping wherever I could. I had to make a decision, lay down and give up or stand up and try."
After asking for help, Adams was introduced to Weaver. Adams said it changed his life. "They took me and got me help and eventually asked me to be manager of the place. It was the best thing to ever happen to me," Adams said. Adams is in stage two of Parkinson's Disease and knows he'll never get a regular job. "Stepping Stones is my home, my life saver. They helped me get my faith back and have been a blessing," Adams said.
Weaver answered a few questions before closing. Asked about church services, Weaver said you can't force religion on anyone, but they do have a bible study, and everyone has to attend a church on Sunday. Counseling is available from Day Spring in Trumann, and all must attend who live at the facility. When asked about a literacy program, Weaver said they do not have one. Neal Vickers told Weaver he used to be on the board of the Literacy League of Craighead County and that he will put him in touch with them. Weaver told the group that he does random drug tests for the residents. If caught with drugs, the person has to go to counseling or leave the facility. They can re-apply for admission after 30 days.
"We give God all glory for everything that happens at Stepping Stones," Weaver said.