Ruby Gibbs
Wednesday, March 7, 2018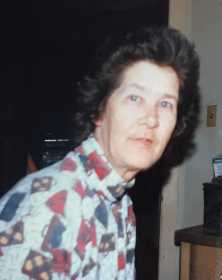 MARKED TREE - Ruby Louise Vick Gibbs (Tootsie) departed this life Thursday March 1, 2018 at her home. She was born August 14, 1938 in Merrietta, Mississippi. She lived most of her life in Marked Tree, Arkansas.
She was preceded in death by her father, William Oreal Vick; mother, Pernie Ann Letson Vick; three brothers, William Vick, Morris Ray Vick and Roger Dale Vick.
She is survived by her husband of 56 years, Franklin Gibbs; three daughters, Peggy Sue Clark of Trumann, Ark., Terry Denise Sullivan of Tyronza, Ark. and Janet Faye Wright of the home; four brothers, Willard Vick of Marked Tree, James Vick of Trumann, Rayburn Vick of Tyronza and Odie Vick of Marked Tree; five sisters, Lois Way of Decater, Ala., Ellen Carter of Marked Tree, Faye Turner of Memphis, Tenn., Angie Fields of West Memphis, and Sandy Hydrick of Wynne; seven grandchildren and 11 great-grandchildren.
Funeral services were held March 6 at the Delancey-Murphy Funeral Home in Marked Tree with Brother Rick Kimery officiating. Interment followed in Tyronza Cemetery.
Online registry: www.delanceymurphyfuneralhome.com