Burger King opens in Trumann
Friday, March 9, 2018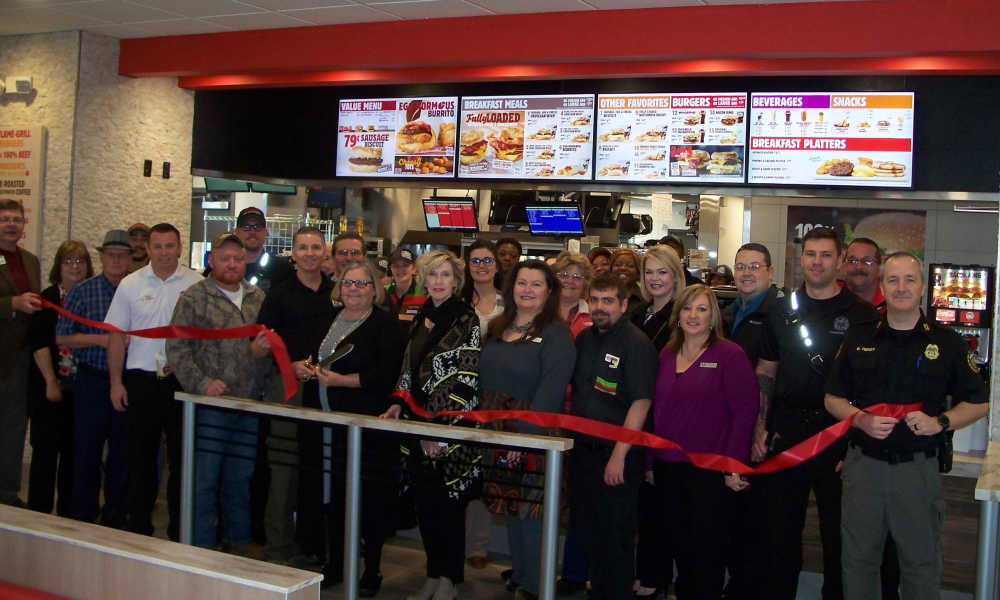 Burger King's new Trumann location opened to a very busy first week. According to Teresa Harris, who serves as Associate Director of New Restaurant Operations for Cambridge Franchise Holdings, business has been fantastic in their first week open, and they came close to breaking a sales record.
The location opened with a staff of 60 people, most of whom were hired locally. Harris said around 90 percent of the staff is from Trumann with the remainder coming from Marked Tree and Jonesboro. General Manager is Tosha Booker.
Cambridge Franchise Holdings is owned by Matt Pearlman and Alex Sloan, along with Ray Meeks, who was the original owner. They have 136 restaurants including this one. Based in Memphis, Tenn., the company owns Burger King restaurants and real estate in Alabama, Arkansas, Indiana, Kentucky, Louisiana, Mississippi, North Carolina, Tennessee, and Virginia.
Having been raised in a small town, Harris recognizes the value of being able to buy locally. "We've had tons of customers tell us they've always gone to Jonesboro to eat at Burger King," Harris said. "Now they don't have to. They can keep more of their money at home."
Harris also said this is the first Burger King her company has ever opened in a February. Normally, they open during the summer. However, she said that though it was a challenge, it has worked out well. In its opening days, the location was number four in sales out of 26 other restaurants.
She said they are also still hiring for a few more positions and looking for assistant managers. Job seekers can apply online through www.workpop.com.
"I've heard from many people who are ready for something different," Harris said. "We want to thank the people of Trumann for helping make our opening a great success."