Wonderview ends Bay's state championship reign
Friday, March 9, 2018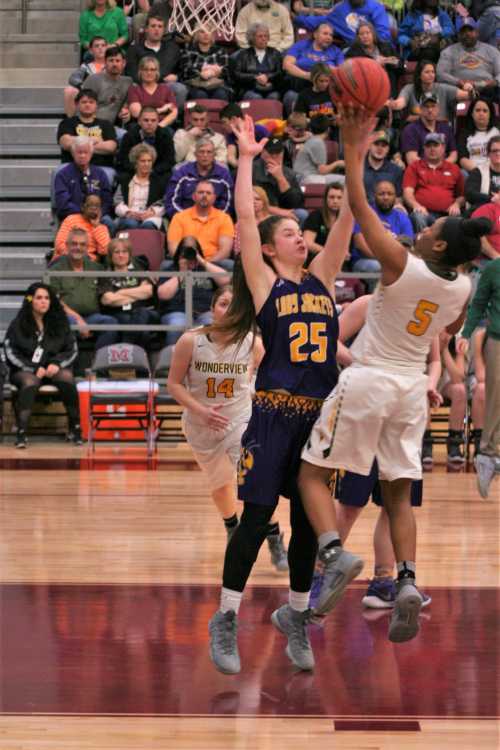 Defending state champion Bay took on host Wonderview in the quarterfinals of the Class 1A Girls State Tournament Friday night at Morrilton. It was a rematch from last year's state tourney in which Bay came out on top. This time, Wonderview exacted revenge, posting a hard fought 44-39 victory.
The two teams went into the final frame with the Lady Daredevils holding a slim 30-27 advantage. Wonderview increased its lead to 32-27 on an eight-foot bank shot by Shelby Reynolds to open the fourth quarter. Bay ran off the next five points, getting a trey from Sarah Blackman, followed by junior forward Mallory Hartley's spinning lay-in, knotting the score at 32-all with 3:49 left in the game. Faith Byers answered by dropping in a short jumper from the baseline to put the Lady Daredevils back in front, 34-32, at the 3:21 mark.
Bay would go cold from the field over the next three minutes and fell behind 39-32 until Blackman canned a 12-foot jumper, closing the gap to five points with 29 ticks left on the clock. A pair of Bailey Wright free throws put Wonderview back up 41-34 with 22 seconds to go, but the Lady Yellowjackets again sliced the deficit to five when Abby Frisby sank two charity tosses with 15 seconds remaining.
Complete game article in March 8 PCDT!