Lady Wildcats get diamond win over Rivercrest
Friday, March 9, 2018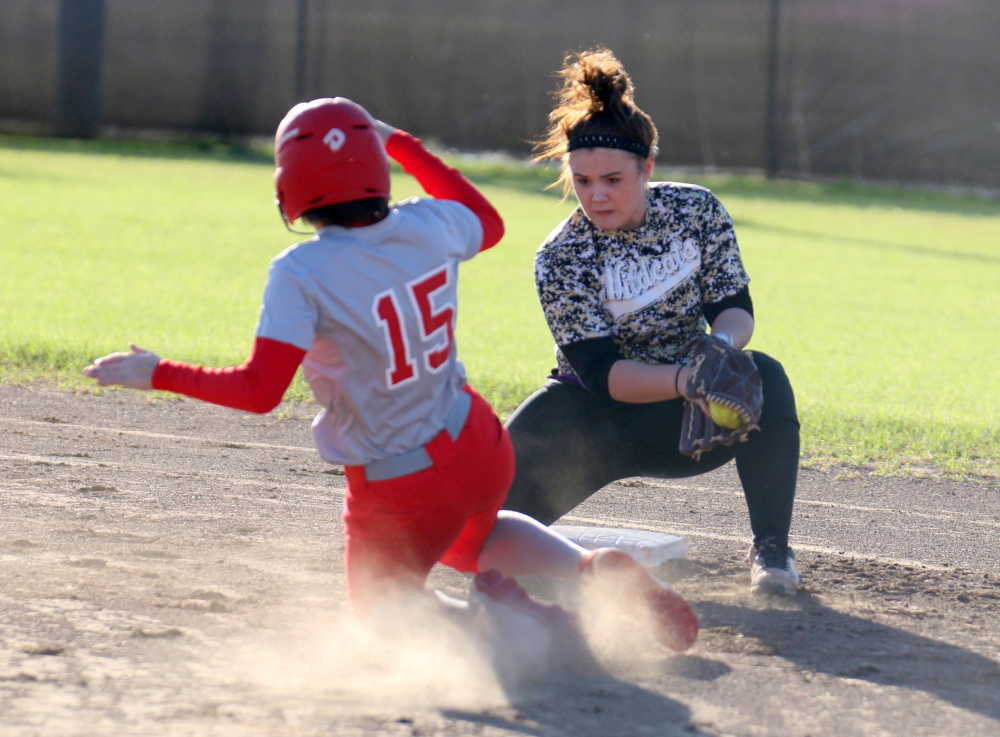 Trumann (3-1) got a complete game in the circle from Anna Waleszonia as the Lady Wildcats topped the Lady Colts 9-3 on a chilly and windy afternoon this past Tuesday in Trumann.
Rivercrest got a runner on with two outs in the top of the first only to see her get thrown out by Lexi Jackson on a steal attempt for the third out. Waleszonia grounded out and Jackson popped out for two quick outs before Olivia Greenwell reached on an error. Daly Taylor grounded out to leave Greenwell on first as the score stayed 0-0. The Lady Colts again got a runner on with two outs before Waleszonia struck out the next batter to retire the side. The Lady Wildcats plated two runs in the bottom of the second as Sydney Callahan led off with a walk and advanced to third when a fly ball off the bat of Hannah Craig was misplayed by Rivercrest. Kendall Pruitt reached on an error that scored Callahan to make it 1-0 Trumann. Mya Chandler singled to plate Craig making it 2-0. Maddi Payne struck out for the first out, Waleszonia drew a walk, Jackson popped out to the catcher as Greenwell lined out to second for out three with the Lady Wildcats up 2-0 after two.
Full game story in March 8 PCDT!