James Berger
Thursday, March 15, 2018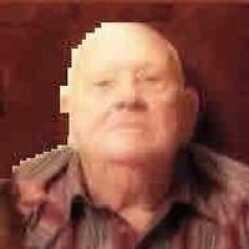 TRUMANN - Mr. James Robert Berger, 82, departed this life on Sunday at NEA Baptist Hospital in Jonesboro, Ark. He was born Wednesday, March 13, 1935 in Ratio, Ark., to the late Homer and Ellie Hicks Berger and lived the last 32 years in Trumann. He was a truck driver and of the Pentecostal faith. He was preceded in death by his first wife, Sue Berger and second wife, Shirley Berger; one grandson, Christopher Mathis; one sister, and his parents, Homer and Ellie Hicks Berger.
He is survived by two daughters, Mickie Mathis of Trumann and April Lillard of Manila; one son, Keith Berger of Munford, Tenn.; nine grandchildren and 13 great-grandchildren.
Graveside services were held March 14 at Harrisburg Memorial Cemetery with Danny Hathcoat officiating.
An online register book can be signed at www.thompsonfuneralhome.net