Daniels throws no-hitter in win over West Memphis
Thursday, March 15, 2018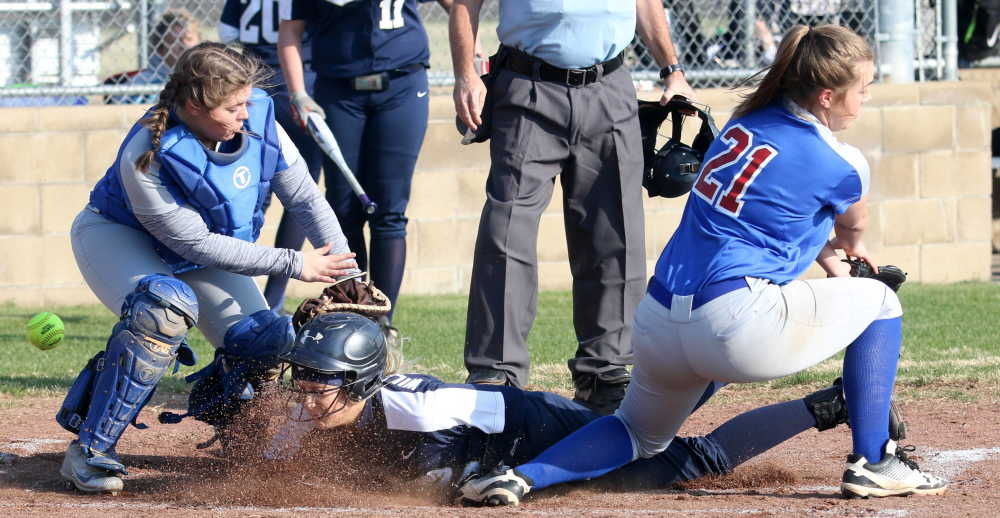 Marked Tree's Harley Daniels tossed a three inning no-hitter this past Monday as the Lady Indians beat West Memphis 18-0 at Marked Tree.
West Memphis got two runners on via errors in the top of the first inning only to see them left on base when Daniel coaxed a ground ball out. Marked Tree send 18 batters to the plate in the bottom half of the inning taking advantage of 11 walks, four hit batsman, four passed ball, four wild pitches and two errors to score 13 runs. Ally Byers walked to lead off the game and moved to third on a single by Brittany Pharis. Daniels was hit by a pitch as courtesy runner Taylor McCuiston came in. Byers and Pharis both scored on passed balls as Cameron Willoughby drew a walk. McCuiston scored on a wild pitch, Sydney Rotscheid and Katherine Hobbs were both hit by pitches as Willoughby scored on an errant pick-off attempt to make it 4-0 Lady Indians. Rotscheid scored on a passed ball, Savannah Swink drew a walk, Carly Carter was hit by a pitch, courtesy runner Shira Hendrix scored when Naysha Moore drew a bases loaded walk as Swink scored on a passed ball to make the score 7-0 Marked Tree. Byers and Pharis both walked with Pharis' walk scoring Carter to make it 8-0. Moore scored on a passed ball, Byers scored on an error, Daniels walked before Pharis scored on a wild pitch making the score 11-0. Swink walked with the bases loaded to score McCuiston to make it 12-0 as Carter struck out. Willoughby scored on a throwing error making it 13-0 as Moore drew a two-out walk. Hendrix was called out for leaving the bag to early to end the inning.
Complete game article in March 15 PCDT on newsstands now!