Marked Tree falls to Earle in state title game
Thursday, March 15, 2018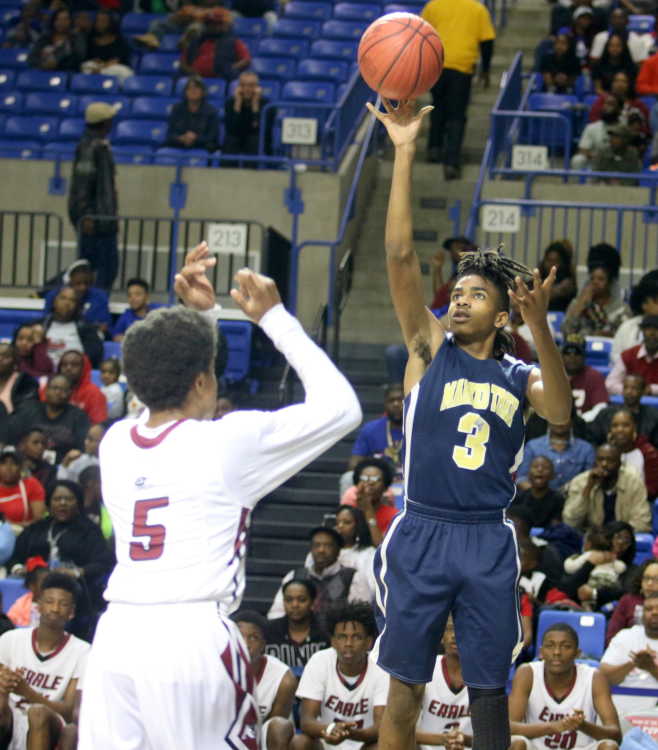 For the second year in a row, Marked Tree (31-2) had to settle for being the second best basketball team in Class 2A. The Indians let an eight point lead slip away as Earle (29-7) went on to a 69-52 win last Thursday at Bank of the Ozarks Arena in Hot Springs.
Travonta Doolittle gave Earle the first lead of the game with a jumper before Markel Perry tied the game with a basket inside for Marked Tree. Kevon Smith put back an offensive rebound for the Bulldogs as Trayvius Brown canned a three-pointer for the Indians to make it 5-4 Marked Tree. Earle got back to back baskets from Doolittle and Darius Cisero to go up 8-5 only to see Trayvius Brown can another three-ball tying the game at 8 with 2:46 left. Smith netted a three-ball for Earle before Colby Malone hit back to back three-balls,Trayvius Brown added a three-pointer an d Perry scored inside to make the score 19-11 Indians after one.
Smith drilled a three-pointer for Earle to open the second quarter as Paul Coleman got inside for a Marked Tree basket making it 21-14 Indians. Leeandrew Milow scored inside for the Bulldogs, Jack Brown got a stick back for Marked Tree, Cisero hit a baseline jumper for Earle as Malone hit a jumper for Marked Tree to make it 25-18 Indians with 4:17 left. The Bulldogs got a three-ball and a coast to coast layup from Doolittle to make it 25-23 before Malone a three-pointer for Marked Tree to make it 28-23. Doolittle and Cisero scored back to back baskets for the Bulldogs, Perry hit two free throws for the Indians as Cisero drilled a three-pointer with eight seconds left to make it a 30-30 game at the half.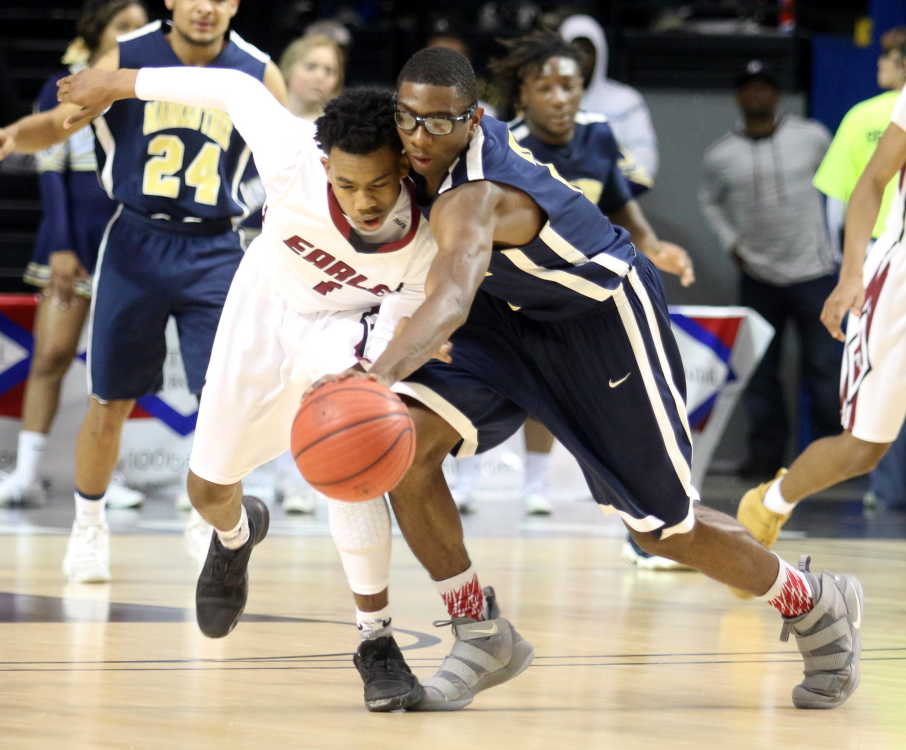 Full game story in March 15 edition of the PCDT!