Dennis Penter, Sr.
Tuesday, March 20, 2018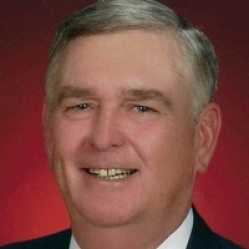 TRUMANN - Mr. Dennis Wayne Penter, Sr., 67, departed this life on Monday at the family residence. He was born Saturday, September 9, 1950 in Jonesboro, Ark., to the late J.P. and Evelyn Teague Penter and lived his lifetime in Trumann. He was a retired farmer and a member of Blessed Sacrament Church in Jonesboro. He was preceded in death by his parents, J.P. and Evelyn Teague Penter.
He is survived by his wife of 47 years, Doris Ann Schmidt Penter of the home; two sons, Dennis "DJ" Penter, Jr. and wife Julienne and Zachary Penter and wife DeAnn both of Trumann; four grandchildren, Jesse Penter, Annaleigh Penter, MaryBeth Penter and Lawson Penter; and one sister, Debbie Penter Collom of Batesville, Ark.
Funeral services were held March 15 at the St. John Newman Center in Jonesboro with Father Balaraju Desam officiating. Burial followed in Jonesboro Memorial Park Cemetery.
Pallbearers were John Paul Thompson, Paul Bingham, Brent Henderson, Mike Hamilton, Johnny Whitman, Terry Hall and Clay Despain.
Lasting memorials can be made to Blessed Sacrament Building Fund, P.O. Box 1735 Jonesboro, Ark. 72403 and Make A Wish Mid South, 1780 Moriah Woods Blvd., Suite 10 Memphis, TN 38117.
An online register book can be signed at www.thompsonfuneralhome.net