Karen Baukus
Tuesday, March 20, 2018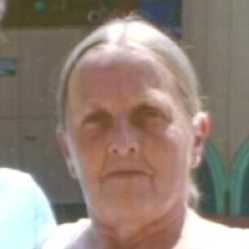 TRUMANN - Mrs. Karen Ann Baukus of Trumann, 63, departed this life on Tuesday, March 13 at the family residence. She was born Friday, May 28, 1954 in Trumann to the late Louie and Suveda Wofford McCoy and was a lifetime resident of Trumann. Mrs. Baukus was a retired nurse and of the Baptist faith. She was preceded in death by two sisters, one brother and her parents.
She is survived by two daughters, Jennifer Wilson of Trumann and DeAnn York of Lexington, Tenn.; one sister, Sandy Vaughn of Trumann; one brother, Kenneth McCoy of Trumann; one brother-in-law, Jimmy Stevens of Trumann; seven grandchildren and three great-grandchildren.
Funeral services were held March 16 in the chapel of Thompson Funeral Home in Trumann with Rev. Jim Duffell and Rev. Kenneth Doke officiating. Graveside services followed at Woodland Heights Cemetery in Rector, Ark.
An online register book can be signed at www.thompsonfuneralhome.net.