Aline Hinds
Tuesday, March 20, 2018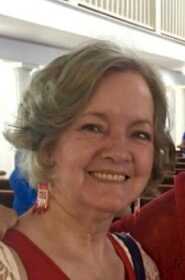 Mrs. Aline Turman Hinds, 80, departed this life Sunday, March 11, 2018. She was born April 6, 1937 near Bay, Ark. and is an alumni of Trumann High School. She has been married to Jesse Terrell Hinds for 60 years.
Aline is predeceased by her parents, Roy and Effie Turman. She is survived by her husband, Terrell; two daughters, Teresa (Skip) Miller and Karen (Jim) Wainwright; son, Mark (Kaaren) Hinds; nine grandchildren and six great-grandchildren; brother, Robert Turman; sister, Fay Higgins; numerous nieces, nephews, many caring friends and church family.
In lieu of flowers the family asks that you make donations to St. Jude Children's Research Center. https://www.stjude.org/give/html
There will be a celebration of life on March 31, 2018 in Miramar Beach, Florida. Please contact the family for further information.