Richard Collins
Thursday, March 22, 2018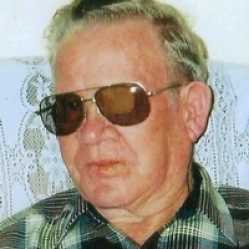 TRUMANN - Mr. Richard Caril "Cowboy" Collins, 87, left this walk of life and entered into his heavenly home Sunday, March 18, 2018 at St. Bernards Medical Center in Jonesboro, Ark. Richard was born Monday, January 12, 1931 in Bay, Ark., and lived most of his life in Trumann. He begin farming at the age of 13 after the death of his father to help support his mother and siblings. He loved to raise a garden, truck patch and riding horses. After he retired he then spent most of his time caring for his horses with his good friend Debbie "Cowgirl" Smith on Collins Loop. He was preceded in death by one son, Richard Caril Collins, Jr; one daughter, Lavita Collins Walker; two brothers, Calvin Collins and Wayne Collins; one sister, Lucille Collins Webb; and his parents, Tilton Pillar Collins, Martin and Ethel Pearson Collins Kemper.
He is survived by the love of his life Betty Onstead Collins of 62 years; two daughters, Carol Brooks-Smithson (Harold) and Melissa Kaye Mabe (Richard) both of Trumann; six grandchildren whom he loved and were his pride and joy, he was not only their grandfather but also a Father Figure for them, their rock and hero Autumn Hicks (David), Jennifer Foster, Amber Fleming, Zachary Fleming, Leiona Walker and Raven Walker; eight great-grandchildren; one great-great-granddaughter; one sister, Linda Kay Williams (Avondale); one brother, H.R. Collins, and a dearly loved brother-in-law Charles Onstead (Ernie) a host of nieces and nephews whom loved him dearly and his loyal friend Debbie "Cowgirl" Smith.
Celebration of Life service was held March 21 in the chapel of Thompson Funeral Home with Rev. Linda K. Williams and Rev. Anthony Patterson officiating. Burial followed at Pine Hill Cemetery in Jonesboro.
Pallbearers were Debbie Smith, Zach Fleming, Colton Foster, Ty Foster, Doug Foster, Justin Kelly, Matt Mabe and Lucas Mabe. Honorary pallbearers were Avondale Williams, Harold Smithson, Davis Hicks, Richard Mabe, Greg Kemper, Lee Reeves, Duane Horne, Brian Wilson and Doug Orsburn.
An online register book can be signed at www.thompsonfuneralhome.net