EPC falls in opening game of Bearcat Blast
Thursday, March 22, 2018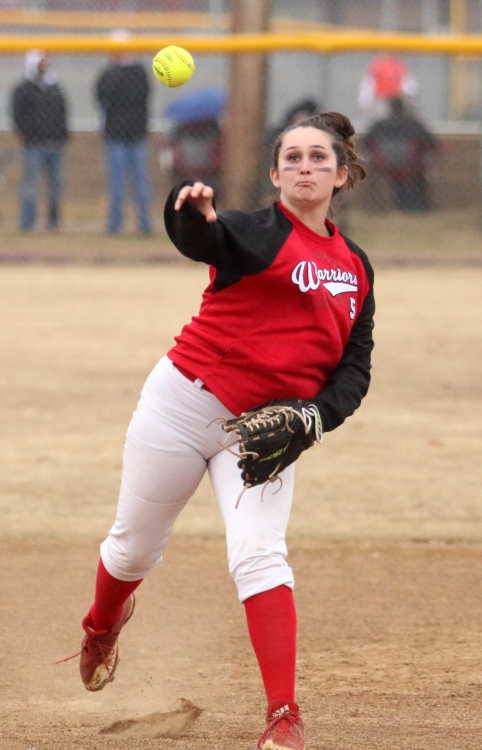 EPC (7-1) was limited to two hits and were dealt their first loss of the season as Westside claimed a 2-0 victory in the opening round of Bearcat Blast hosted by Brookland this past weekend at Southside Softball Complex in Jonesboro.
Meagan Allen retired the side in order in the top of the first as EPC went down in order in the bottom half as Keragan Gordon struck out, Kurstin Bryan flew out and Allen struck out to keep the score 0-0 after one. Westside scored a run on a two-out hit in the top of the second inning to go up 1-0 before Allen struck out the next batter leaving a runner on base. Jordyn Brewer struck out leading off the bottom of the second for EPC as Wiggins singled. Wiggins moved to second base on a passed ball, Emili Mangrum struck out as Wiggins stole third base. Kaylee Wood worked a two-out walk before Bre Ward grounded out leaving two runners on base keeping the score 1-0 Westside.
Westside got a runner on with two outs in the top of the third only to leave the runner on base as Allen got a strikeout for the third out. EPC went three up and three down as Taylor Hannah popped out before Gordon and Bryan both struck keeping the score 1-0 Westside. Westside added another run in the top of the fourth inning on a two-out single to go up 2-0. Allen grounded out leading off for EPC in the bottom half of the fourth as Brewer followed with a walk. Wiggins reached on a fielder's choice that forced Brewer out at second base as Mangrum struck out to end the inning with Westside leading 2-0.
Full game story in March 22 PCDT on newsstands now!