Lady Wildcats shutout in Bearcat Blast opener
Thursday, March 22, 2018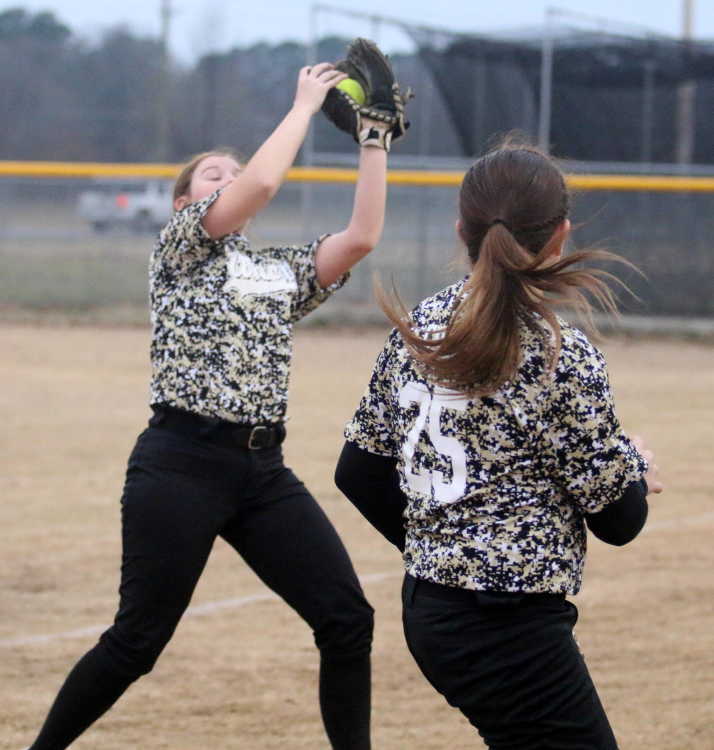 Trumann could muster only three hits off two DeWitt pitchers this past Friday as the Lady Wildcats fell 5-0 in their opening round game of the Bearcat Blast hosted by Brookland in Jonesboro.
DeWitt used two hit and two errors to score two runs in the top of the first inning. Anna Waleszonia struck out leading off the bottom half of the inning for Trumann as Lexi Jackson grounded out. Olivia Greenwell reached on an error only to be left stranded on first as Daly Taylor struck out to keep the score 2-0 DeWitt after one. The Lady Dragons went three up three down in the top of the second inning as Sydney Callahan led off the bottom of the second inning for Trumann by striking out. Hannah Craig singled and was left stranded as Kendall Pruitt and Maddi Payne both struck out ending the second inning with DeWitt still up 2-0.
The Lady Dragons went three up and three down again in the top of the third as Trumann threatened to score in the bottom half. Misty Moye struck out and Waleszonia flew out before Jackson and Greenwell got back to back two-out singles. The runners were left on base as Taylor flew out with the score staying 2-0 DeWitt after three. The Lady Dragons used four straight hits to score three runs and go up 5-0 in the top of the fourth inning as Callahan reached on an error leading off the bottom of the inning for Trumann. Craig grounded into a 6-4-3 double play as Pruitt popped out to end the inning with DeWitt leading 5-0 after four innings of play.
Pick up a copy of the March 22 PCDT for full game article!