Marked Tree shutout by Piggott in tournament play
Thursday, March 22, 2018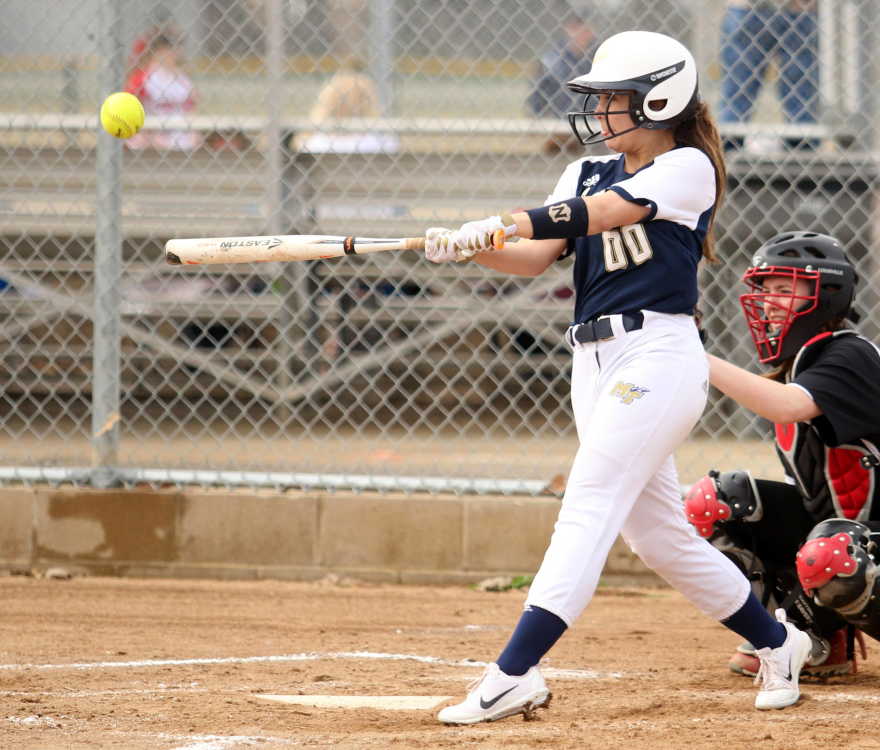 Marked Tree's offense couldn't get anything going as the Lady Indians lost 8-0 to Piggott in their second game at the Bearcat Blast this past Saturday at Southside Softball Complex.
Ally Byers led off for Marked Tree with a fly out as Brittany Pharis followed with a ground out. Harley Daniels singled before Cameron Willoughby popped out for third out. Piggott went three up and three down as Abby Dutka lined out, Hannah Powell grounded out and Madison Rahn struck out to keep the game scoreless after one inning. Sydney Rotscheid walked to lead off the second inning for Marked Tree only to be doubled off first as Katherine Hobbs lined out to Powell who threw to first for the double play. Savannah Swink grounded out for out number three. The Lady Mohawks put the first runs on the board in the bottom of the second inning as Ally Kilbreath lead off with a single as courtesy runner Claire Bellers came on to run. Harley Earnheart singled to put runners on first and second before Lexi Herren reached on a fielder's choice forcing Bellers at third base. Hayley Springsteen doubled to score Earnheart as Brielle Burkman's ground out plated Herren to make it 2-0 Piggott. Alexis Russell flew out for the third out.
Marked Tree went down in order in the top of the third inning as Naysha Moore looked at strike three as Angel Barnes and Byers both grounded out. The Lady Mohawks added two more runs in the bottom half of the inning. Dutka struck out leading off as Powell singled. Rahn's sacrifice bunt moved Powell to second before Kilbreath hit the first pitch she saw over the fence for a two-run home run making it 4-0 Piggott. Earnheart flew out to end the inning. Pharis and Daniels had back to back singles for Marked Tree in the top of the fourth inning before Willoughby's fielder's choice forced Pharis at second base. Rotscheid followed with a fielder's choice that forced courtesy runner Shira Hendrix at second base as Hobbs was caught looking at strike three for the third out. The Lady Mohawks padded their lead with two runs in the bottom of the fourth inning as Herren led off with a walk before being forced at second base on Springsteen's fielder's choice grounder. Burkman singled, Russell struck, Dutka's single scored Springsteen before Powell's single scored Burkman to make it 6-0. Rahn struck out ending the fourth inning.
Full game article in March 22 PCDT!