Harlson tosses no-hitter in 5-0 win over Manila
Thursday, March 22, 2018
Freshman Kloey Harlson of Harrisburg made it look easy on the mound this past Tuesday as she pitched a no-hitter against Manila as the Lady Hornets took a 5-0 win in Manila.
Harlson retired the side in order in the top of the first inning with a ground and two strikeouts. Anna Walker led off with a single for the Lady Hornets only to be left stranded on first base as Ansley Wixson, Jehlian Wright and Harlson all struck out to keep the game scoreless. The Lady Lions got their first runner on base via a walk with one out. The runner moved to second on a passed ball before Harlson struck out the next two batters. Caitlyn Adams walked to lead off the bottom of the second inning and stole second base before Gretchen Morgan, Hayden Hopkins and Jayden Roark all struck out to leave Adams on second base keeping the score 0-0.
Manila again got a walk with one out to get a runner on base. The runner was moved to third on a sacrifice bunt before a ground out left the runner on base. The Lady Hornets plated a run in the bottom of the third as Wixson singled after Cassie Armstrong lined out and Walker struck out. Wixson stole second base and scored on a single by Wright making it 1-0 Harrisburg. Harlson flew out for the third out. Manila got two runners via a hit batter and an error only to leave them stranded as Harlson got the next batters watching strike three to keep the score 1-0 Lady Hornets. Adams made it 2-0 Harrisburg as she led off with a solo home run in the bottom of the fourth inning. Morgan and Hopkins both grounded out before Roark struck out to end the inning.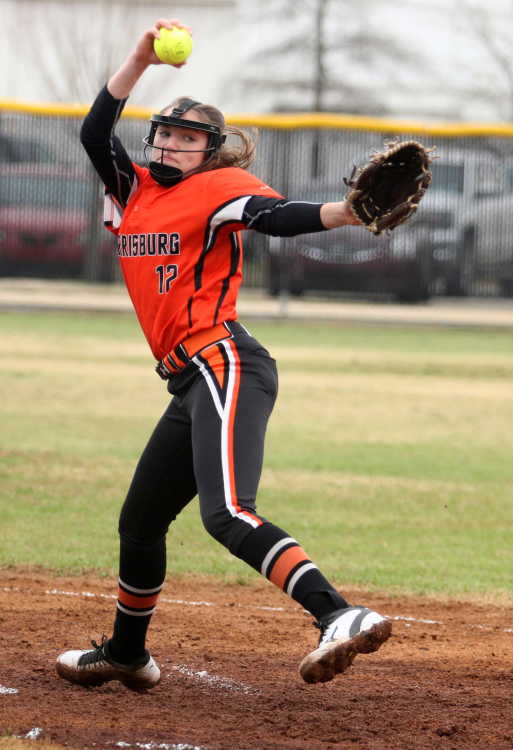 Complete game story in March 22 edition of the PCDT!