Garland White
Wednesday, March 28, 2018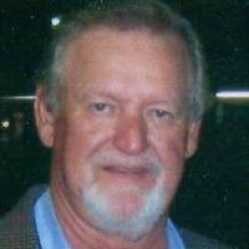 HARRISBURG - Mr. Garland Marshall White, 75, departed this life on Friday, March 23, 2018 at Baptist Hospital East in Memphis, Tenn. He was born in Harrisburg and lived most of his lifetime in the Harrisburg Central Community. He was a retired farmer and a member of the Pleasant Grove Baptist Church. He was preceded in death by two sisters, Louise Stark and Joann White and his parents, Cecil E. and Malinda Brinkley White.
He is survived by two sons, Keith White (Susan) of Trumann and Kevin White of Trumann; one brother, James E. White of Harrisburg; one sister, Martha Bell of Neb.; five grandchildren, Candace White, Cecilia (Gabriel) Wilson, Courtney White, Natalie White and Gary Austin White, and his former wife, Carol Ann White of Trumann.
Funeral services were held March 27 at the Central Community Church near Harrisburg, Ark. with Terry Joe Osment and Rev. John Maley officiating. Burial was private.
An online register can be signed at www.thompsonfuneralhome.net.