EPC takes road win over Trumann
Thursday, March 29, 2018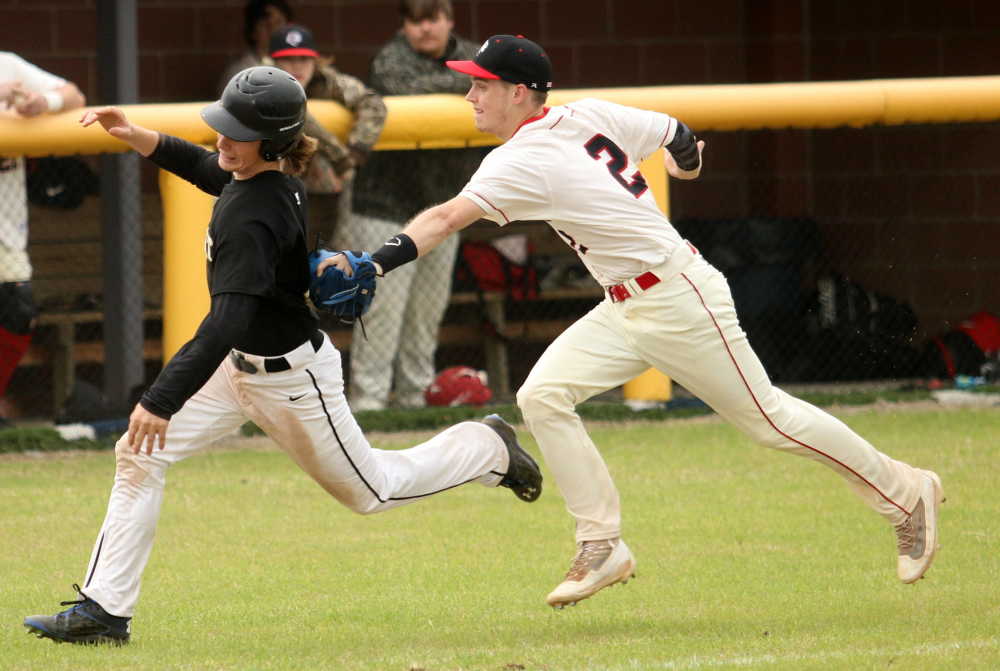 EPC scored 11 runs in the second inning and held Trumann to one run in an 18-1 win this past Monday in high school baseball action at Trumann.
The Warriors plated a run in the top of first inning as Korben Wiggins struck out leading off as Hunter Taylor was hit by a pitch. Taylor stole second base before Peyton Phillips flew out. Taylor moved to third on a passed ball and scored when the catcher threw wildly to third trying to get Taylor out making it 1-0 EPC. Kern Kline drew a walk and moved to third on two passed balls as Hayden Malone looked at strike three for the third out. The Wildcats went three up and three down as Gunner Parks popped out before Jax Williams and Jesse Penter both struck out to end the inning with the Warriors leading 1-0. EPC sent 15 players to the plate in the top of the second inning as Preston Rains led off with a walk before stealing second base and moving to third on a passed ball. Gavin Constant reached on an error that plated Rains making it 2-0 EPC. Constant stole second base as Trey Howard walked. Lane Sanders walked to load the bases as Constant scored on Wiggins fielder's choice grounder that forced Sanders out at second base before Howard scored on a passed ball giving EPC a 4-0 lead. Taylor singled to plate Wiggins making it 5-0 as Rafe Samuel came in to pitch for Trumann. Phillips and Kline walked as Malone walked to bring in Taylor making it 6-0 Warriors. Rains struck out looking before Constant's walk brought in courtesy runner Drew Lung to make it 7-0 EPC. Howard singled to bring in Kline making it 8-0, Sanders walked to score Malone to make the score 9-0 before Constant scored on a passed ball giving EPC a 10-0 lead. Wiggins singled to plate Howard and Sanders to make it 12-0 Warriors as Taylor popped up for out number three. Jackson Walton grounded out leading off the bottom of the second for Trumann as Samuel drew a walk. Brant Montgomery struck out, Chris Webb coaxed a walk only to see Gary White strike out leaving two runners on base keeping the score 12-0 EPC after two.
Full game story in March 29 PCDT on newsstands now!!