Area attractions bring in tourists
Friday, March 30, 2018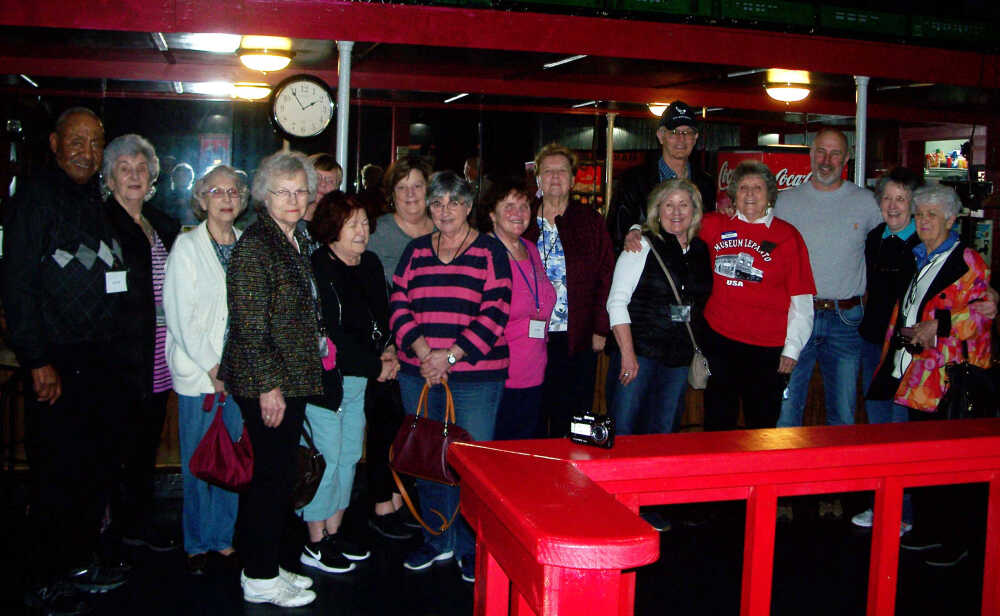 Poinsett County and with neighboring Mississippi County are home to several attractions that bring in tourists from across the country and even the world.
Most recently, a group of 30 tourists from Loudoun County in Northern Virginia, located about 30 miles west of Washington D.C., made a stop in Poinsett County as part of a week-long trip to see some sights in Tennessee and Arkansas.
According to Terry Fleming, who led the group, they were part of a program through the county's Parks, Recreation, and Community Services that offers trips to people 55 and over. Fleming said they have taken seniors across the country and around the world. She said some of the folks on this trip had been on multiple trips through the program, while for some this was their first one.
This trip was their Music Legends of Memphis trip. It included an overnight stay in Pigeon Forge, Tenn., and a visit to Nashville with stops at the George Jones Smokehouseand and the Johnny Cash and Patsy Cline Museum. In Memphis, the group visited--amonng other stops--the National Civil Rights Museum, Stax Museum of American Soul Music, and the Gibson guitar factory.
The group spent last Thursday in this area. After visiting the Johnny Cash Boyhood Home in Dyess, they stopped in Lepanto to eat lunch and tour the Painted House, the Lepanto Museum, and see downtown Lepanto before heading to Tyronza to see the Southern Tenant Farmer's Museum.
Friday and Saturday took them back to Tennessee with stops at Graceland, Sun Studio, and Loretta Lynn's Ranch.
Mary Slack with the Lepanto Museum said this group is just one of many that visits the area for its tourist attractions, noting that they host a group of tourists from Ireland every year in June.